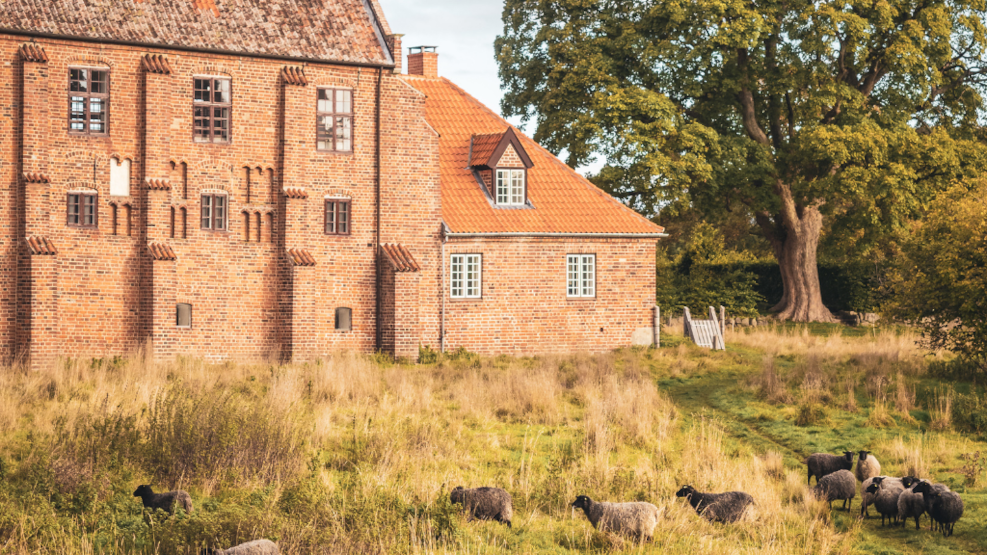 Discover the area around Esrum Monastery on a rented bike
Over four weekends in August, you can experience the landscape around Esrum Kloster on a rented bike. How about a trip along Esrum Lake or a dive into the history around Væltningen and Esrum Canal?
The area around Esrum Kloster is very North Sealand. It is slightly hilly and has history traces in the landscape – never far from a lake or sea.
With the bicycle, you can easily experience some of the many exciting things that lie a little further away from the monastery. At Møllegaarden, you can buy a delicious sandwich for the trip, which can be enjoyed, for example, on the shores of Esrum Sø. You get a map and three trip suggestions to be inspired by.
Suggested tours, each with their history in the area
You can, for example, cycle along Lake Esrum to some of the observation towers nearby or visit the area's three most giant oak trees. If you are more into historical experiences, you can cycle north to Væltningen, an important place in the story of how firewood was transported on heavy barges along the Esrum firewood canal Dronningmølle, from where it could be sailed to Copenhagen.
You will find the pop-up bike rental at the shop by Møllegaarden at Esrum Kloster.
Practical information
Esrum Kloster by the store (entrance from Frederiksværkvej)
Date 6-7 August
Date 13-14 August
Date 20-21 August
Date 27-28 August (North Sealand Hiking Festival)
All days from 10.00-17.00
Remember to bring your bicycle helmet.
Price per bike: DKK 50 per day. Payment is made when you rent the bike.