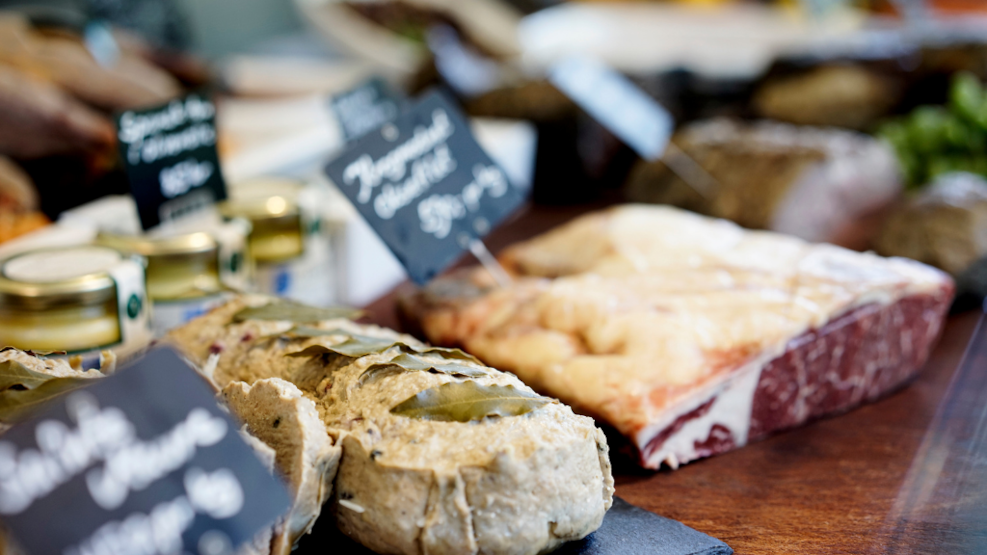 Tinggården Farmshop
Tinggården Farmshop is located in one of the farm buildings next to Restaurant Tinggaarden. Here you will find a cosy farm shop, with a mill, oven and a selection of goods as well as a small café.
Here you can buy homemade bread, a lunch dish, coffee and cake as well as delicious delicacies or other goodies to take home.
Farmshop
The cosy country store is open all year round. Opening hours vary from summer to winter. From May to August, it is open Wednesday-Sunday, and from September to April, it is open Friday to Sunday. You will find everything from delicious cheeses to delicious herring, delicious hook-ripened beef and ready-made salads for your lunch table.
Enjoy the food in the café
The small café is open between 12-17. Here you can sit indoors, outside in the garden, on the terrace or in the cosy log cabin and enjoy your food or coffee. All food is also available as a take-away.
Pizza from the stone oven
On Fridays and Saturdays between 5-8 pm, you can pick up delicious pizzas to take home from the wood-burning stone oven. Two kinds of sourdough pizzas are served. You can order pizza by calling tel .: +454023 8161.