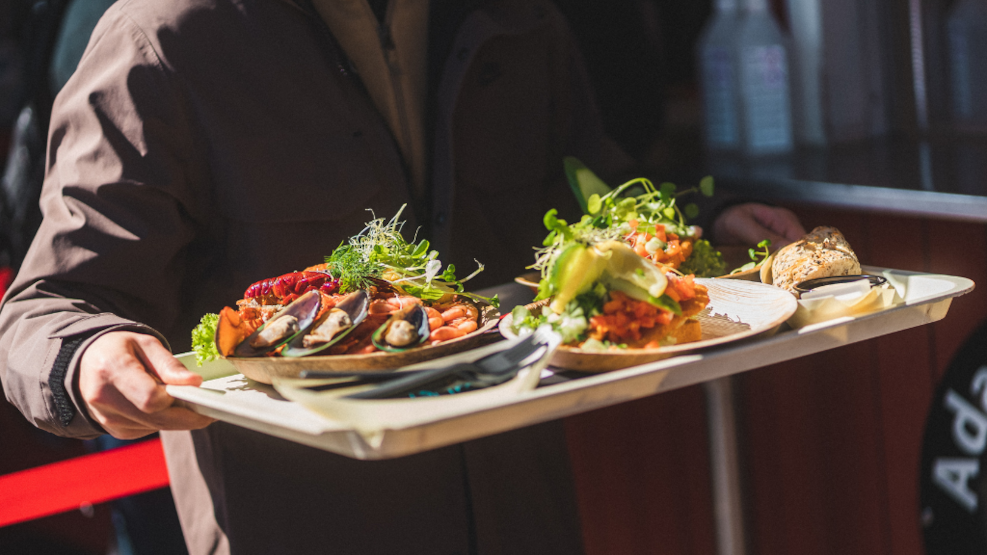 Adamsens Fisk
Stop by Adamsen's Fisk and take fresh fish home, visit the Deli & sushi bar and enjoy sushi and open sandwiches in the garden overlooking the harbour.
Fresh fish for the grill or a "stjerneskud" on the plate with sea air and seagulls screaming.
In the middle of Gilleleje Harbour is Sealand's largest fish shop Adamsen's Fisk. Here you can buy fresh fish all year round. You can get fresh lobsters, fish delicacies and North Sealand's best fish soup! The store has existed since 1965 in possession of the Adamsen Family.
Also, visit the Deli & Sushi Bar, which offers luxury open sandwiches, fish dishes and sushi. You can enjoy the food in the outdoor conservatory overlooking the harbour or order take-away and take the food home. Take a look at the menu here.
In the Red House, you will find Adamsen's Fisk fast food, where you sit on wooden benches on the pier and enjoy your delicious shooting stars or other temptations while enjoying the harbour atmosphere with views of cutters and sailboats from near and far. You can also order your fast food favourite to take home. Take a look at the menu here.