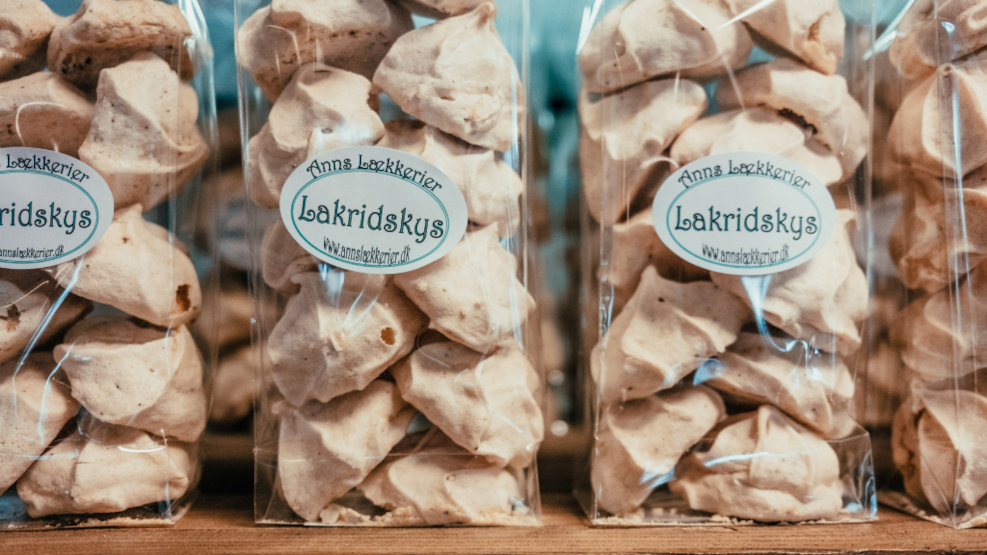 Ann´s Lækkerier | Bakery & Café near Lynæs
At Ann´s Lækkerier, a small café and bakery in Lynæs, you can buy cakes, muffins and bread at the weekend and during the summer period, enjoy the freshly baked delicacies in the small front garden.
The ingenuity and new cakes are the focal points of Ann when she bakes. There are always fresh, exciting cakes and bread on the shelves in the small shop.
Only a stone's throw to the harbour in Lynæs, you find Ann´s Lækkerier. It is unpretentious, cosy, and smells of home baking down the road in private forms.
You can be sure to get freshly baked bread and cakes, so order them in advance, and you do so by calling +4542783773 or sending a message on messenger. The bakery is only open on Saturday from 10.00-12.00.
During the summer period, from mid-June to the end of August, the coffee house, which is located in the front garden, is open on weekends. Here you can enjoy the many temptations and a good cup of coffee or tea.