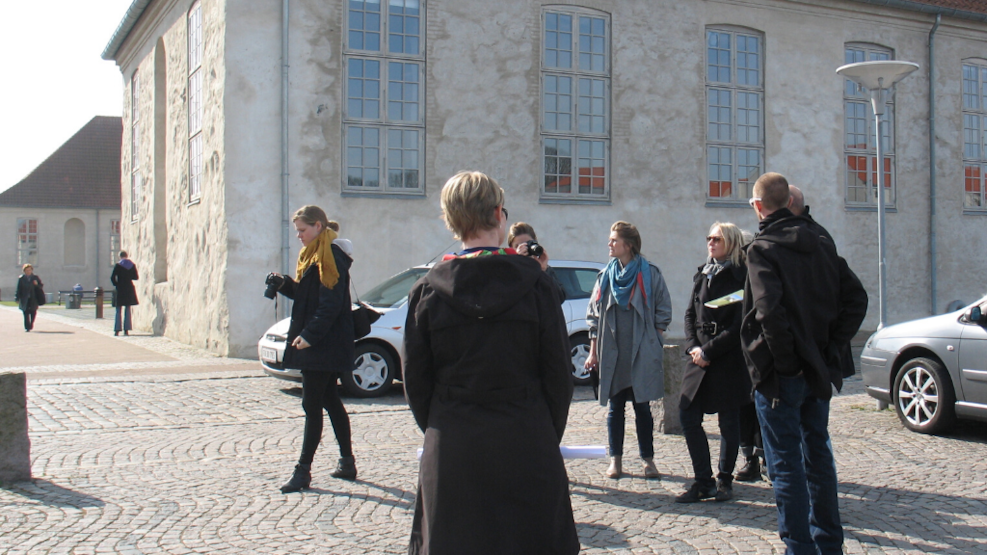 Architecture and art in Frederiksværk - city tour
On this city walk in Frederiksværk, you are invited to take a closer look at the architecture and art you encounter in the urban space.
Whether it is Nicolai Eigtved or Laurids de Thurah who deserves the credit for the impressive Gjethus, which today functions as a culture house, one should not expect a final answer.
But the story is about Classen's type houses and the formidable test cannon, which today forms the base for Wiedewelt's well-liked bust of the same Major General, which can be seen in front of Gjethuset to this day.
You will hear why there are salamanders in Nørregade and what thoughts lie behind a work of art such as "Corona", which can be seen in the large roundabout at Mc Donalds in Frederiksværk, or the artist Leif Nielsen's "paper clip" in Strandgade, made in sheet steel by employees at Stålvalseværket.
The walk ends at the Artist House, where the artists will talk about their art and artistic creation in the city.
Date: June 11th at 13-15
Meeting place: Palæet, Torvet 1, Frederiksværk
Price per. Participant: DKK 75 ex. fee | Buy tickets
Supervisor: Ib Schaldemose from Industrimuseet Frederiks Værk. The tour is in danish.