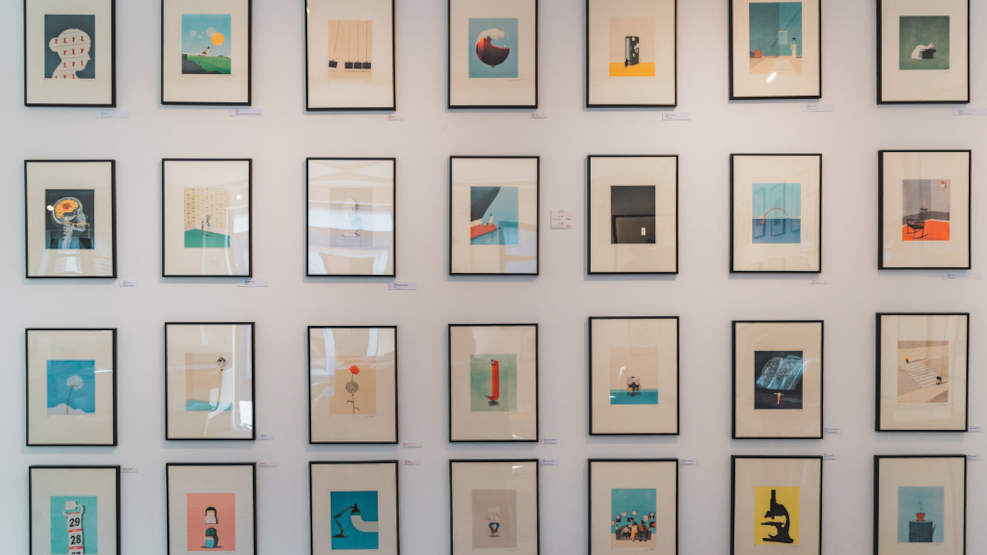 Artisteri | Contemporary Art Gallery
Contemporary art gallery of high artistic quality.Specialises in international conceptual illustration in small exclusive editions. Monthly events and artist talks are held all year round.
Art gallery and studio Artisteri, where Andrea Ucini works and exhibits, is located at Hundested Harbour in one of the old renovated fishing houses. The gallery is part of the artistic and cultural environment where artists, artisans, and galleries are found side by side.
International illustrator
Andrea Ucini has, for some time, worked as an illustrator for various publishers, magazines, and theaters. He has worked for the New York Times, Washington Post, Boston Globe, Wall Street Journal, WeekendAvisen, Sunday Times, Times, Economist, Guardian, Politiken, and many more.
Quality for children
Gallery Artisteri welcomes people of all ages. The gallery has a particular space reserved for children, based on the idea of the importance of children meeting high-quality art at an early age. In the Children's Black Box, they can experience various exhibitions at children's height with original artwork by contemporary children's book illustrators.

Read more about Gallery Artisteri at Hundested Harbour.