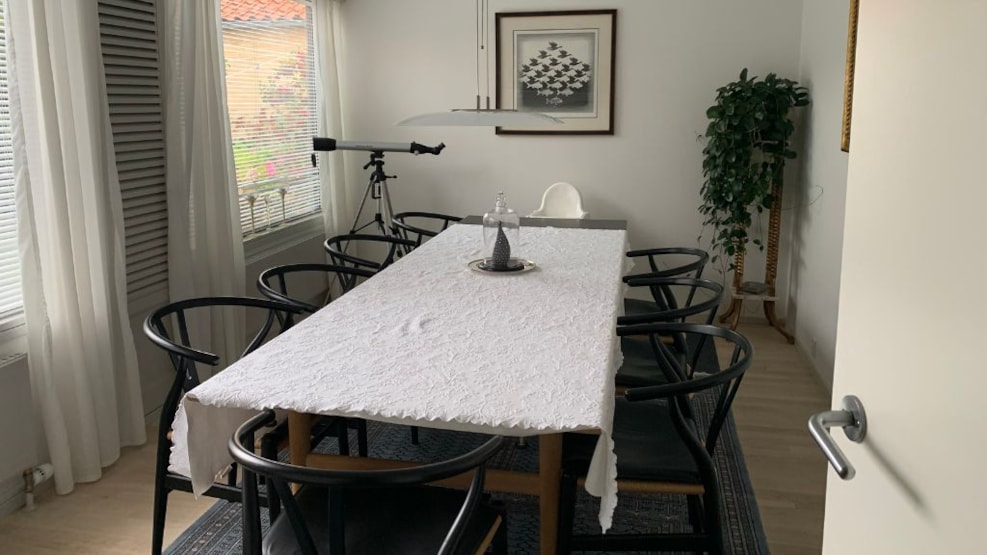 Bed & Breakfast in Nivå
Come out and experience Bed and Breakfast Nivå in the heart of North Sealand. Here it is possible to book single and double rooms.
Bed and breakfast in Nivå
In Nivå north of Copenhagen, Birgitte Larsen lets out two rooms in cosy surroundings. A single room with access to the garden and a double room.
Both rooms have access to the bathroom, kitchen, and dining room. It's 30 km from Copenhagen, and there is easy access to the train from the accommodation. The price is DKK 300 for the single room and DKK 450 for the double room.
Facilities
Free Wi-Fi
Free Parking
Access to fridge and freezer
Access to washing machine and dryer for a small fee
Electric charger available close by
Worth knowing about attractions in the area
Nivaa beach and harbour
Nivaagaard Painting Collection
Karen Blixen Museum
Louisiana Museum of Modern Art