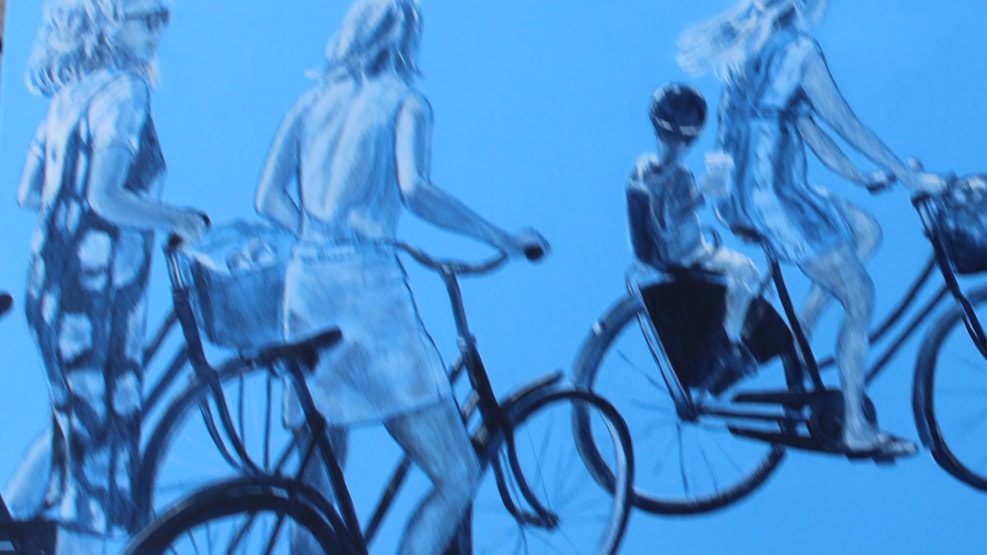 Britt Salver Atelier & Gallery
The small gallery shows Britt Salver's own works. Small artworks to take on the bike (artmoney), painted bicycle cards, paintings of many sizes, motifs with people, often bicycle joy in the center, sensible moments, a tribute to life.
Opening hours: open all day - please contact for appointment.