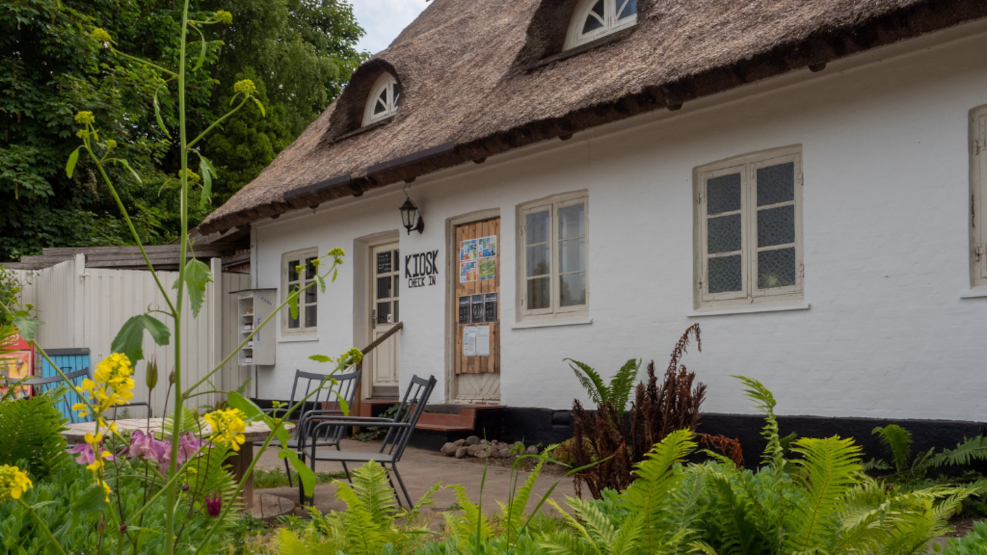 Byaasgaard Farmshop & Camping
Byaasgaard - Farmshop & Camping is a farm with beautiful nature right next to Roskilde fjord. In addition to a wonderful holiday next to the fjord, we have our food production - we have chickens, sheep & fruit plantation.
Byaasgaard's farm shop has collected the best from the local area. The selection of goods is changing because new good things are constantly added to Halsnæs.
We produce Byaasgaard's spiced sausages from our sheep and goats. Stay tuned when we get new supplies. You will also find eggs from our hens fed exclusively with organic feed and love.
Among other things, we have locally produced ice cream from Isøre Is & Tothaven. We have local natural wine from Garbolund, a vineyard in Anisse. Beer from Det våde får and Halsnæs Bryghus. We have the most excellent beef from our neighbour Ellingegaard. On the other side, "Mette's jam", our neighbour makes nice jam and "Snedkerens ketchup" - buy it in the stall in front of Gårdbutikken.
"Signe's own" home-baked rye bread is Byaasgaard's home-baked rye bread made on sourdough and from local flour from North Sealand's joint mill - Freshly baked daily.
We place a very high value on sustainability in everything we do - whether it is about the farm or a camping holiday. That is why we are, i.a., also under conversion to ecology.
The farm shop is open all summer - see opening hours on the website. Out of season, there is a small road stall, i.a., with fresh eggs.