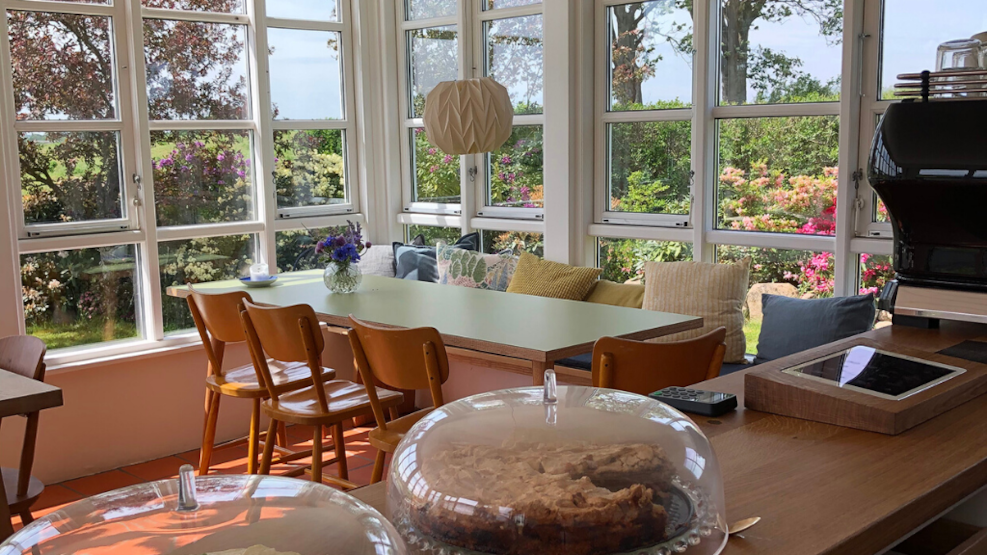 Café Havestuen
Café Havestuen is a newly opened small oasis in Græsted. Here you will get freshly baked sourdough buns, a good cup of coffee or a glass of wine, as far as possible plant-based and ecology and local produce in the highest priority.
Café Havestuen is based on sustainability and nature is good for everyone. Therefore, they would like to share the view of the garden room with you. A view of the burial mounds, fields, the most beautiful sky and birds singing.
In the cafe, you can take a break from everyday life, sit back and enjoy the silence, eating lovely sourdough buns with smoked salmon or tomato and mozzarella. For coffee, there are homemade cakes and ice cream from Kødbyen-Ice.
There is room for seating outside and inside. You can take a hit of table tennis in the garden, sit back with today's newspaper while the kids enjoy painting on stones. Dogs are welcome but must be on a leash, and stay in the garden.
Opening hours:
June: Friday-Sunday at. 11-17
July: Wednesday-Sunday at. 11-17
August: Friday-Sunday at. 11-17