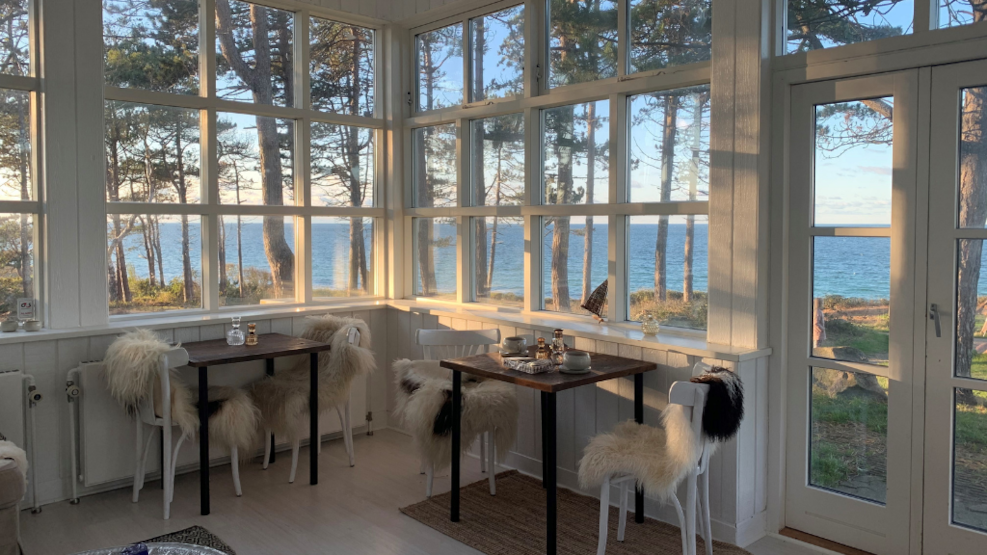 Café Kystgaarden
A better location is hard to spot - Right by Gilbjerg Hoved and Søren Kierkegaard hiking route is Cafe Kystgaarden.
Homemade delicacies
At the Kysthusene holiday centre, you will find Cafe Kystgaarden. Here you can enjoy your food inside in cosy surroundings, or on one of the two terraces with a unique view of the Kattegat. Buy your breakfast bread that comes from Ællingegård, or stop by during the lunch break and enjoy one of the Italian stone oven-baked sandwiches with freshly squeezed juice. For dessert, you can take a piece of homemade cake or a Hansen ice cream.
Shopping trip
Gilleleje is a lively tourist, trading and fishing town with Zealand's largest fishing port as its natural centre. In the city, you will find unique shops that match every style and wallet.
Here are many grocery stores, but also a large selection of, for example, inspiring applied art stores, hairdressers, toy stores and many clothing stores. If you need a rest, there are plenty of cosy restaurants and cafes.