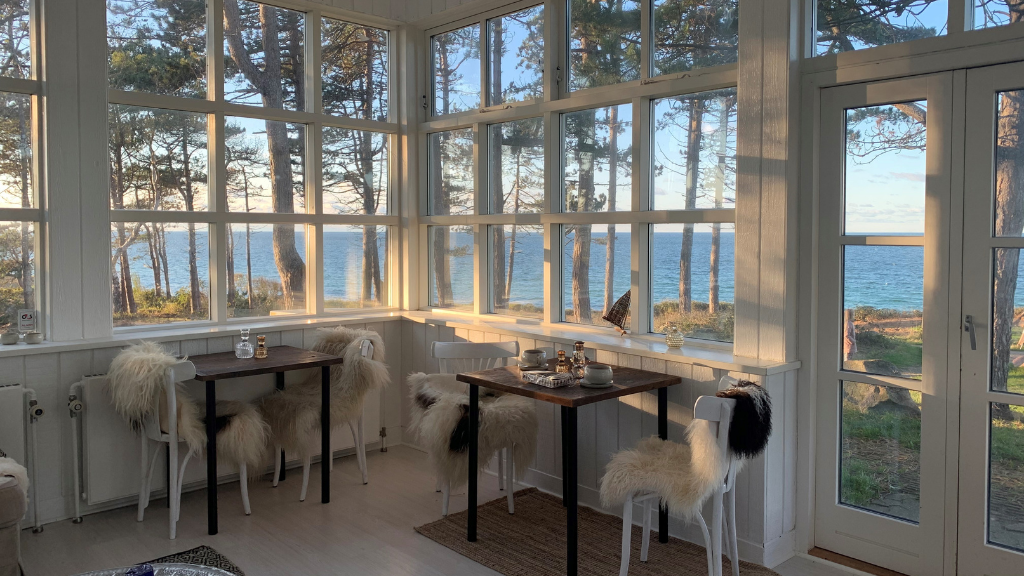 Café Kystgården
Better location is hard to discern.
 
Enjoy dinner at one of the two terraces overlooking the forest and sea. In the morning you can buy the freshly baked bread from the kitchen and dairy products from Øllingegaard.
 
Throughout the day, is served Italian sandwiches, freshly squeezed juices, homemade pastries and Hansen ice.