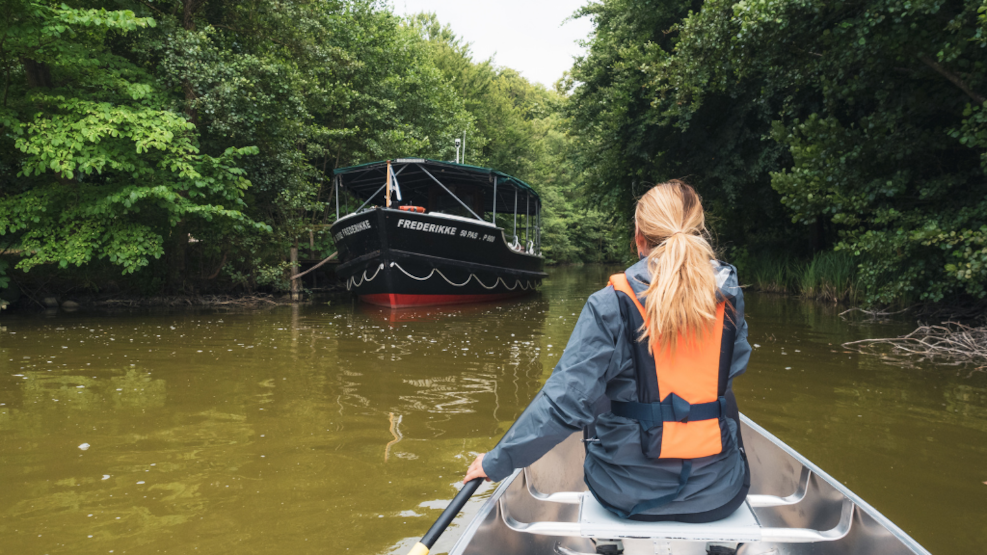 Camp Ågabet | Holiday experiences and accommodation in nature
Go canoeing on Arresø and have dinner in nature at Ågabet Outdoor Center in Frederiksværk. Experience the authentic fishing village by the canal bank and Arresø.
In the old fishing village, the canal runs out to Denmark's most extensive lake Arresø; you now have the opportunity to go canoeing on Arresø and get exciting and authentic holiday experiences close to nature.
Ågabet Outdoor Center is located in Ågabet, where the canal starts at Arresø and continues through Frederiksværk town. To get to the centre, you go via the canal path from Arresødal; this path takes you past the port of call for the small tour boat M / S Frederikke, which sails 1-hour trips on Arresø daily during the summer period.
The local fishers have for many years kept the fishing alive in Arresø. Now the area is laid out for experiences in nature, and you now have the opportunity to spend a nice day on the wave blue, practice yoga on the shores of Arresø or get some good food for one of the cosy free meals, which are planned throughout the season.
Take a trip | Rental and café
Among other things, canoe rental in National Park Kongernes Nordsjælland, based on Ågabet. Experience the area on a canoe trip on Denmark's largest lake. | Book your canoe and see the prices.
A small café has also been established in the area, where coffee and cold drinks can be bought when thirsty, and on specific dates, dining in nature is arranged.