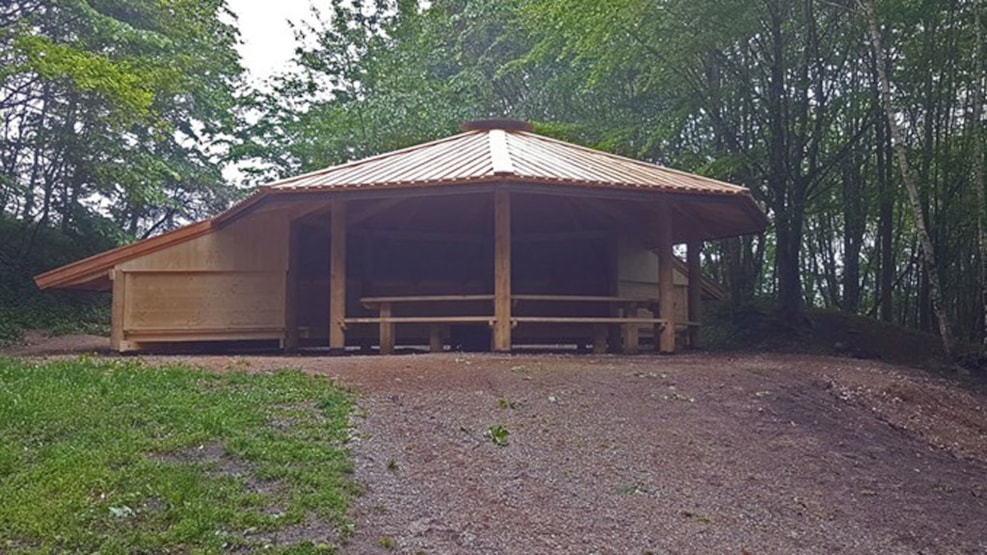 Campfire shelter in Gribskov
A new, large campfire shelter has been established in the woods of Gribskov, close to Esrum Abbey and by the banks of Lake Esrum.
The campfire shelter is located on a small hill. At the foot of the hill you can bathe in Esrum Lake from a small sandy beach.
Facilities
The campfire shelter offers approx. 30 sleeping places. Surrounding the campfire in the middle of the shelter there are picnic tables and benches with views to Esrum Lake. In addition to the shelter campfire there is also an open-air campfire site located approx. 20 metres from the shelter. No firewood is supplied but you are permitted to collect firewood from the forest floor. There is a primitive composting toilet. The shelter is suitable for prams/strollers, and dogs are allowed on a leash. The shelter must be booked in advance via the Danish Nature Agency website and can be booked no further than one year ahead. See other rules for the use of shelters on the Danish Nature Agency website.
The new, large campfire shelter has been established in joint partnership between Esrum Borgerforening (Esrum Citizens' Association), which financed and constructed the shelter, and the Danish Nature Agency North Zealand, which lends the initiative the land for the shelter and has added BBQ sites.
Access
The shelter is located approx. 50 metres from the lake shore, which makes it easy to arrive from the lakeside. There is parking approx. 1 kilometre from the site on Frederiksværkvej. Motor vehicles are not allowed in the forest.