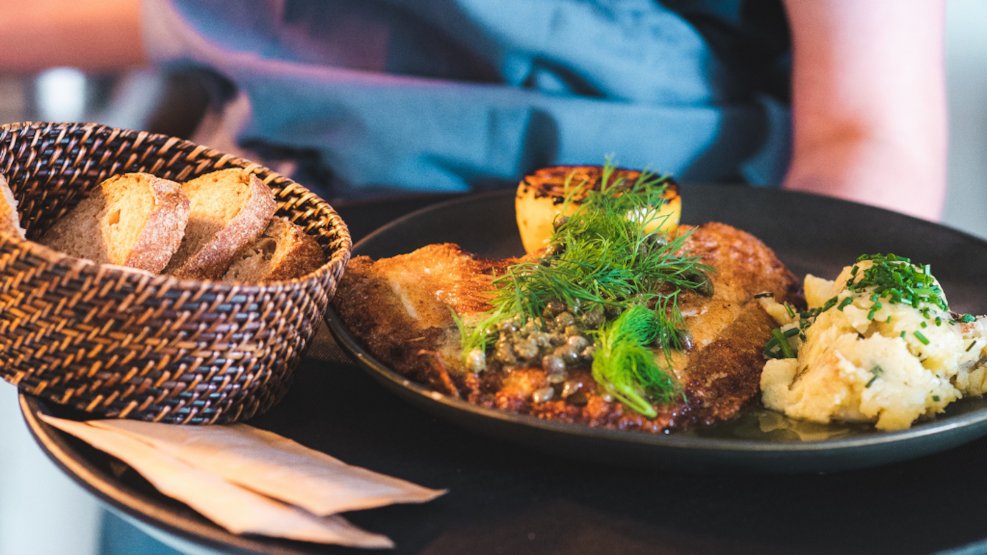 Cape Halsnæs 2022 | Food from Halsnæs at Restaurant Knud
At Restaurant Knud on the harbour in Hundested, you can experience Halsnæs through 4 courses throughout the autumn holiday.
Every day during the autumn holiday, 4 courses will be served, taking you on a culinary journey around Halsnæs.
Welcome to Restaurant Knud at Hundested Harbour, where for 10 days, you'll enjoy 4 servings that showcase Halsnæs, featuring a menu from the sea and the soil.
The menu consists of the following delicacies:
Starter: Pan-fried mackerel with blue mussels, Nage sauce, and rosehip oil.
Intermediate course: Beets from Sølager, baby Pia's honey, and Hotentot Jakob's goat cheese.
Main course: Beef medallion with homemade Bresaola flakes. Potato cake, baked onions, and herb sauce.
Dessert: Pear Belle Marzipan Pig Emil... von Dalen a la démolition Ice from Issalonen and warm vanilla bouillon.
Drinks and wines are available for purchase separately at reasonable prices.
You can find more information on Restaurant Knud's website. (in Danish)
Practical information:
Time: Throughout week 42. Every evening from October 13th to October 22nd, 2023. From 17:00 to 22:00.
Location: Restaurant Knud, Havnegade 18, 3390 Hundested.
Price: 350.00 DKK for 4 courses excluding beverages.