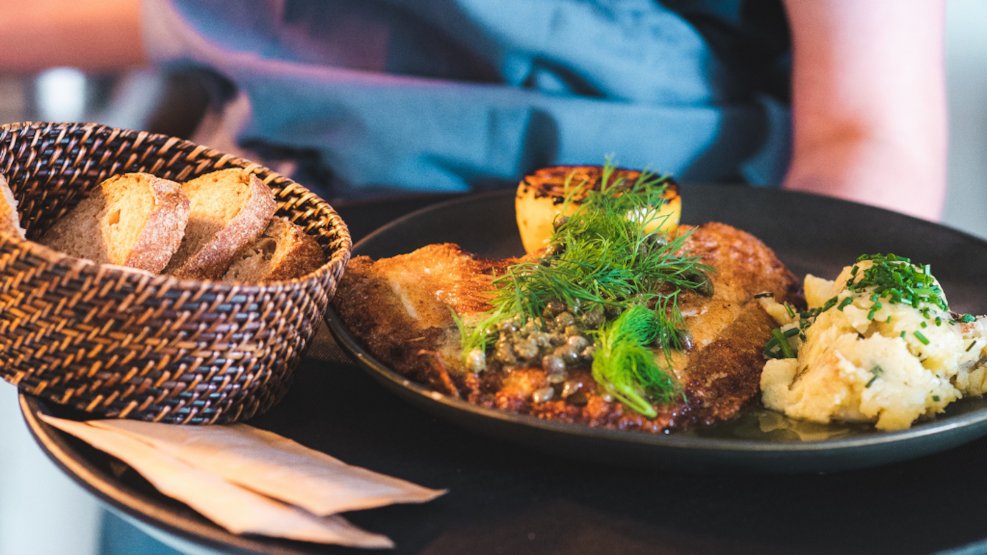 Cape Halsnæs 2022 | Food from Halsnæs at Restaurant Knud
At Restaurant Knud on the harbour in Hundested, you can take Halsnæs around through 4 courses throughout the autumn holidays.
Four dishes are served every day during the autumn holidays that take you on a culinary journey around Halsnæs.
Welcome to restaurant Knud at Hundested harbour, where for ten days you get four servings around Halsnæs with a menu from the sea.
The menu consists of the following delicacies
Snack: Hundested signature herring with dill foam & fermented Asians
Starter: Lobster broth with baked plaice. Fried oyster hats & herbs
Main course: Skin-fried hake. Beetroot baked with thyme & honey. Potato Rösti & "vin blanc" sauce with mussels.
Dessert: Off-piste - Tosca tart with all kinds of nuts & caramel. Apple cream ice cream with powdered snow.
Drinks and wines are bought separately at reasonable prices.
You can read more on Spisehuset Knud's website. (In Danish)
Practical information
Time: Entire week 42. Every evening from October 14 to October 23, 2022. 17:00-22:00
Location: Restaurant Knud, Havnegade 18, 3390 Hundested
Price: DKK 300 for four dishes excl. Beverages. Book a table at Knud already now.