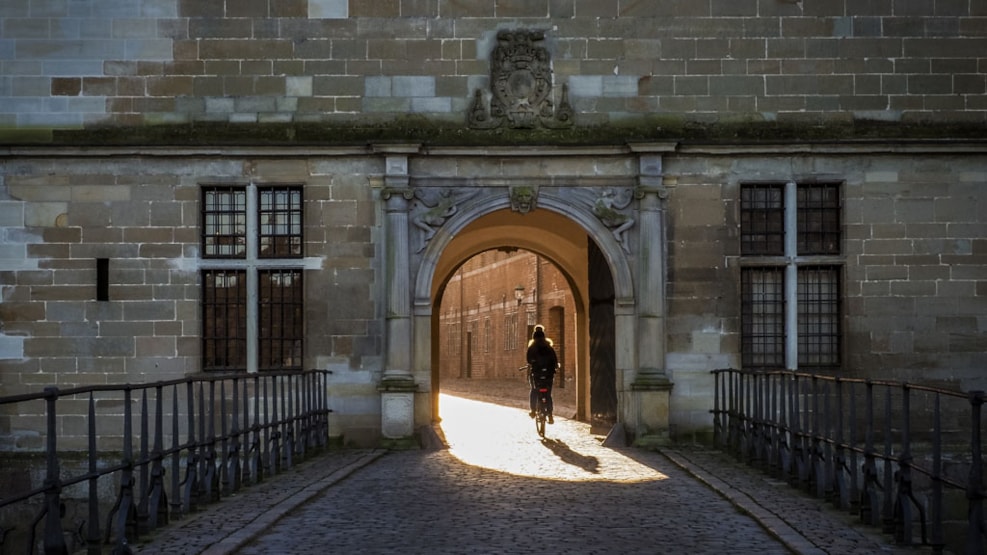 The Castle Route - Route 48 - Visit three royal castles
The best of North Sealand seen from a bicycle. Three royal castles, Kronborg, Fredensborg and Frederiksborg Castle, cultural experiences, varied landscapes and many opportunities for stops along the way. The route is 75 km long and the difficulty level is medium. On the trip between the 3 castles, you cycle through the UNESCO pair hunting landscape.
75 kilometres focused on the castles, palaces, abbeys and ruins in North Sealand. A trip on smaller country roads and through the unique landscape that was originally used for royal hunting. A first class experience from the bicycle seat.
The castle route  - Route 48
The goes between Elsinore-Dronningmølle-Hillerød-Fredensborg-Elsinore and is a bicycle route between the castles, palaces, abbeys, ruins and unique Par Force Hunting Landscape of North Sealand. All in all the route is 75 kilometres, and it is suited for adventurous tourists. The route uses, in part, the North Coast Route 47 "Nordkyststien".
Top 5 sights on The Castle Route
Kronborg, Hamlet's castle and UNESCO world heritage site
Esrum abbey - a Cistercian abbey 
The Par Force Hunting Landscape in Gribskov
The renaissance castle Frederiksborg in Hillerød
Fredensborg palace – The Danish Versailles
This route is a signposted route that takes you past the special places in North Sealand, often through smaller signposted biking routes.