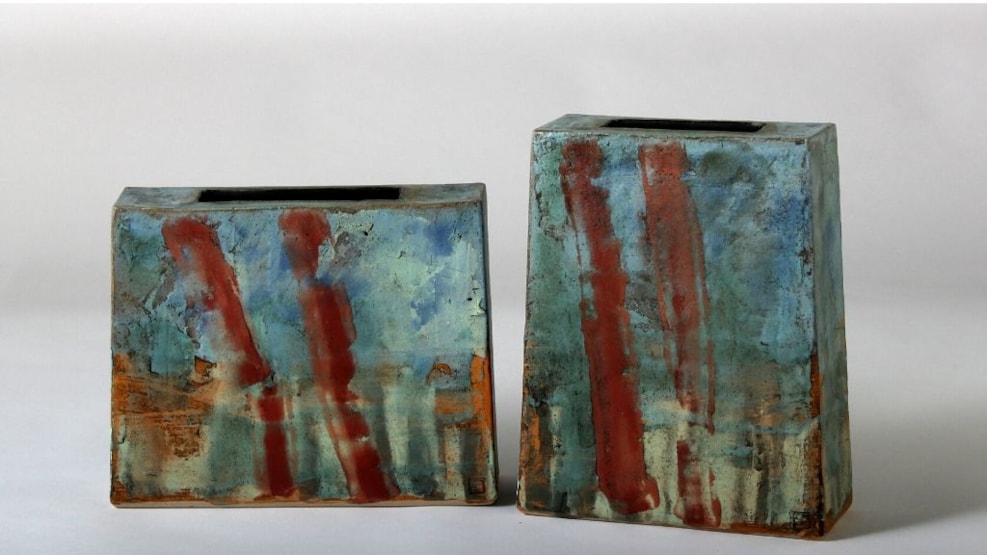 Ceramic artist Finn Dam Rasmussen
Finn Dam Rasmussen is a ceramic artist with a workshop and showroom in Tisvilde in North Sealand. He creates sculptural ceramics in pure, simple forms and uses a technique that gives his objects a rich and sensual surface. Visit an exciting artisan who has perfected his expression through persistent experiments with ceramics and glaze for many years.
Finn Dam Rasmussen has since 2008 worked full time as a ceramic artist with a workshop in Tisvilde. He has participated in numerous exhibitions and ceramics markets in Scandinavia, England and Germany, and is represented at the Westerwald Ceramics Museum in Germany. He is a member of the organizations Danish Craftsmen and North Sealand Ceramics.
Monumental unique works
Finn's ceramics stand firm in simple, monumental forms, which are burned at approx. 1300 degrees. The surface plays a significant role; it is often created by slipping, which is coloured clay, filled on the object in many layers. It results in a vibrant surface, full of shades you can keep exploring.
Self-built oven for salt glazing
The ceramist works in parallel with the salt glazing technique. He built the special oven that the process requires himself: Salt is injected into the oven when it is barely 1300 degrees warm, whereby salt and clay form part of a chemical compound which produces a stable, orange-peel-like glaze.
Commercial cooperation
Finn creates both unique ceramics and items for everyday use, e.g., in collaboration with restaurant Noma and Copenhagen City Hall.
Visit the workshop
Visit Finn Dam Rasmussen in his beautiful workshop and exhibition in Tisvildeleje. Read more about the ceramic artist Finn Dam Rasmussen.