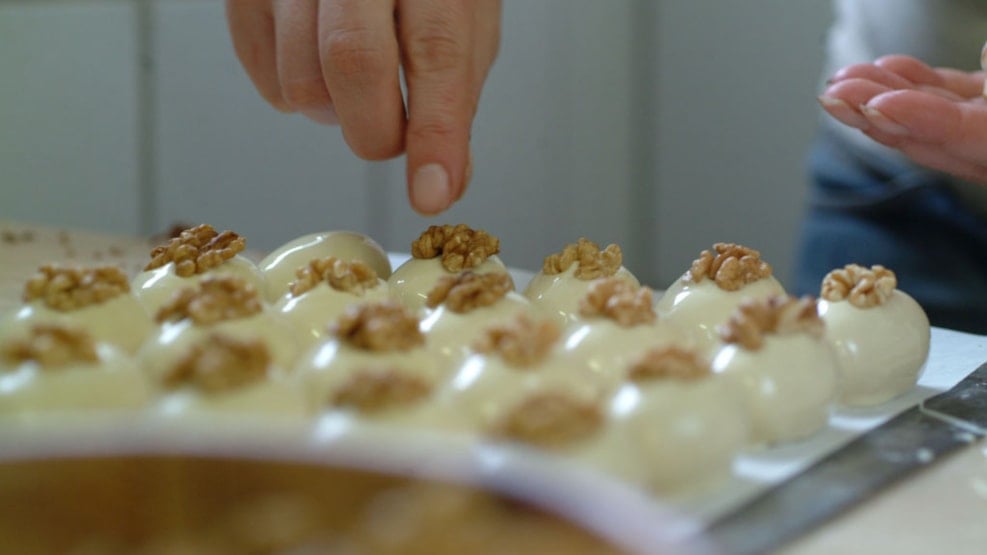 ChokoladeMageriet Shop - Workshop - Café
ChokoladeMageriet is a combined shop, production workshop and cafe, centrally located on Helsingørsgade pedestrian street in Hillerød town centre.
ChokoladeMageriet is for those who do not want to compromise on quality. The workshop produces handmade chocolate of top quality ingredients.
Visit the workshop in the basement and look closely at how genuine handmade chocolate is produced according to old crafts traditions, without additives and colour, in shapes and figures that only imagination limits.
In the café, you can enjoy a cup of hot chocolate, and of course treat yourself to handmade luxury cream balls, filled chocolates and other delicacies to bring home. 
Read more about ChokoladeMageriet