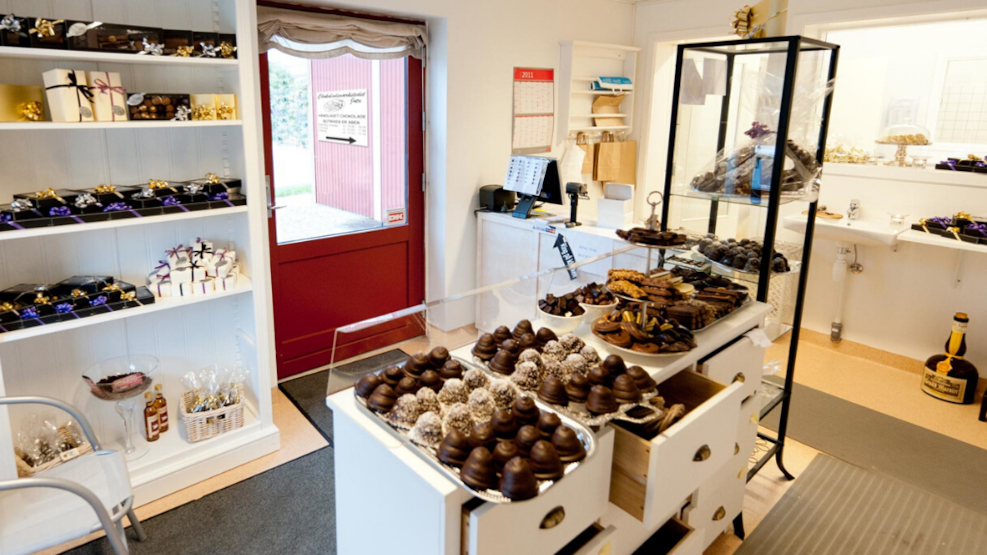 Chokoladeværkstedet Jota A/S
Small chocolatier making traditional hand-made chocolates. Christian Bahr is trained both baker and confectioner, and are trained by the former owner of Jota Chocolate in making first class handmade chocolates.
Christian Bahr took over Jota Chocolate in 1984. The factory has been around since the late 30s at the beginning at Theklavej in Copenhagen and the last 3 years in new surroundings at Fiskerbakken 49 in Gilleleje and it is with pride and respect for the ancient craft traditions that Christian Bahr has led the good recipes for handmade chocolate further into the 21st century.