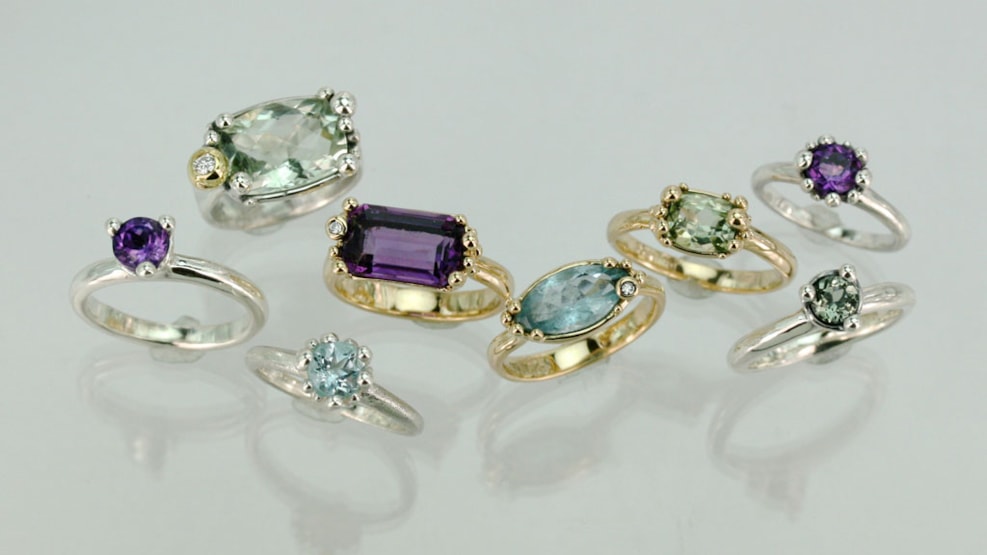 Christel Kaaber | Goldsmith
Unique jewellery made by hand. Charming workshop and shop in the heart of Hillerød with Danish design and authentic craftsmanship. With a sense of contrasts and soft shapes, silver and gold are designed into unique creations. 
Christel Kaaber Goldsmith is a small local workshop that creates jewellery with history and quality.
All the jewels in the shop are manufactured in the studio in the back room.
The unique technique "cire perdue" is used for the design of the jewellery – which gives them an unusual expression and a soft organic appearance.