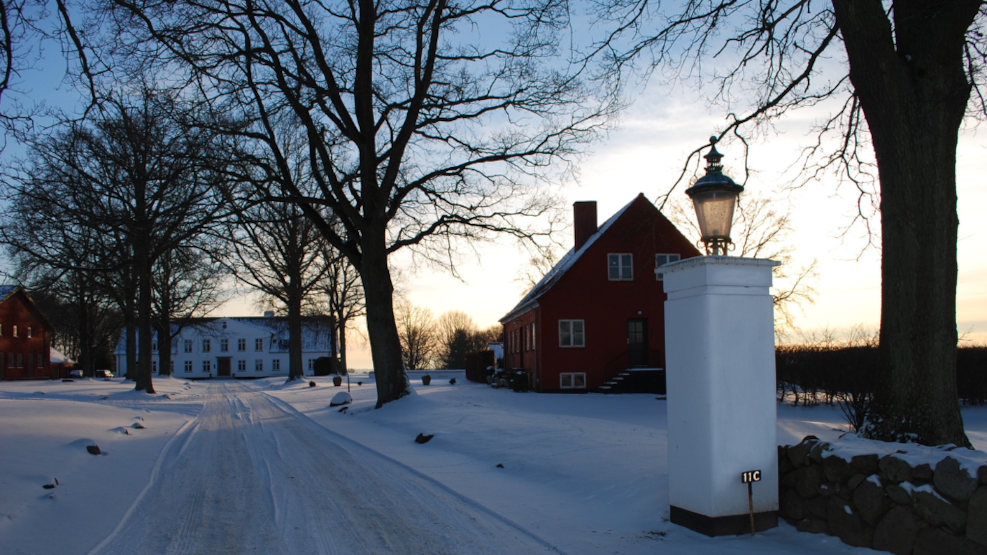 Christmas market and Christmas trees at Esromgaard
At Esromgaard, located near Esrum in North Sealand, in December you can experience the cosy and rural Christmas atmosphere when you are invited to both the Christmas market and the Christmas tree sale.
In December, you will have the opportunity to visit the historic farm, which is beautifully located in the middle of magnificent nature at the edge of Gribskov and Esrum Sø.
From 1-22 December, there is a sale of Christmas trees brought home from their forestry in Jutland. Red fir and Nordmann fir in all sizes are sold, and in the Christmas café, you can enjoy a bit of food and drink and shop for Christmas decorations and goodies.
Café and Christmas market
In the Christmas café, you can enjoy a glass of homemade mulled wine, warm apple slices, hot soup etc. Sale of own products, Christmas decorations, and the Esromgaard box, which will consist of "everything good for the palate", mainly own - and selected products from some of the other talented local producers in North Sealand.
The children are also well looked after and have the opportunity to play in straw bales or try to sit in the farmer's tractor.