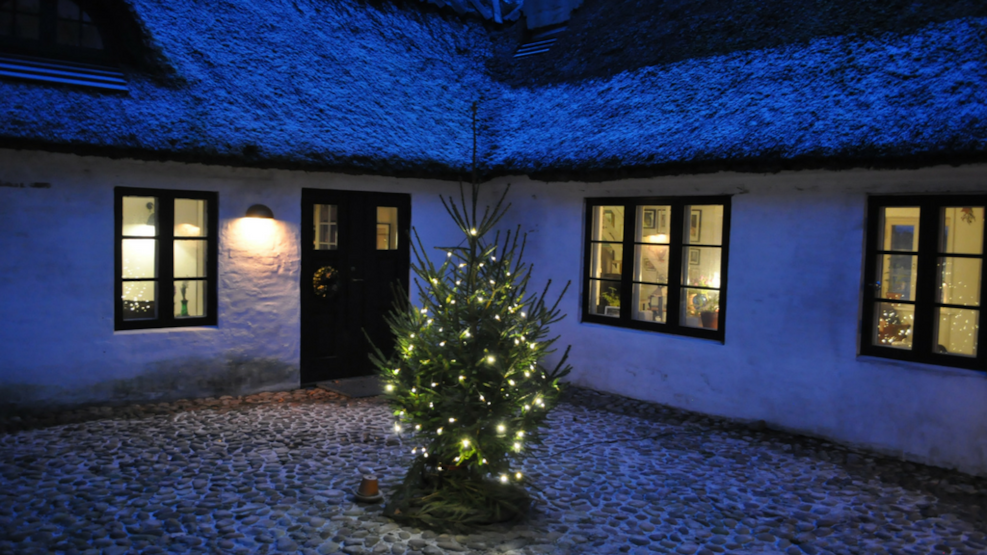 Christmas at Rabarbergaarden
Visit Rababergaarden. Christmas is already underway on the farm. Sustainability is at its best, where natural ingredients from the farm shop can be an obvious Christmas gift.
Rabarbergaarden opens its doors to a farm full of Christmas fun and festivities - the restaurant, shop and marketplace will be full to the brim of delicious delicacies as well as presents to put under the tree and Christmas snacks to enjoy while visiting the market
Befitting any Christmas at Rabarbergaarden there will be served food in- and outdoors. We are, of course, focused on the sustainable christmas. Therefore we have local Christmas trees, wraiths, Christmas rides, christmas presents and things for setting the Christmas table.
We have arranged pony rides for the kiddies both days between 10 and 12, and in the greenhouse, you will find a Christmas present workshop where children can make candles, candelabras and woollen decorations.
The  restaurant will serve a scrumptous christmas inspired lunch menue - remember to book a table!
On the barbecue outside a pig from the farm will be roasted and served with brioche buns and pickled red cabbage. There is, of course, a drinks station to help you keep warm.
At the marketplace, we  have gathered many of  the farm's friends, including Signe Wenneberg, Pernille Folcarelli, Babette Taanum Fønss, Melin Vin and Kølster Malt og Øl
See more on our facebook page or visit www.rabarbergaarden.dk

Merry Christmas!