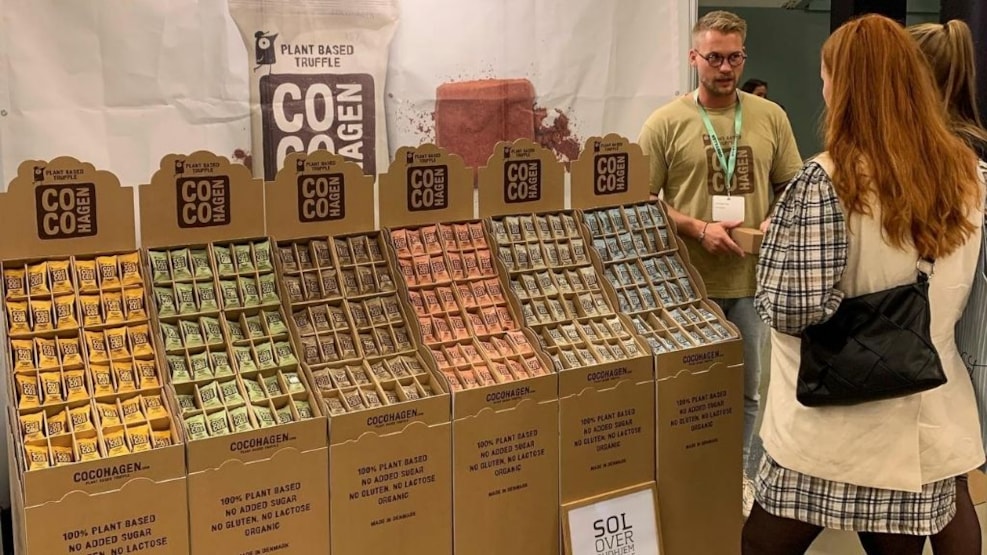 COCOHAGEN | Production and shop in Humlebæk
Handmade plant-based cocoa truffles for healthy and quality-conscious people with a sweet tooth.
COCOHAGEN is located at a small former petrol station in Humlebæk, where we produce, sell, package and distribute Cocohagen to the whole world. Cocohagen is made from 100% organic ingredients without added sugar, additives, lactose or gluten.
The policeman's desire to revolutionize the snobbery
The story of COCOHAGEN started in 2016 when the policeman, Asbjørn Diemer, had a desire to revolutionize the snobbery kingdom. He believed (and still believes) that cravings for everything that tastes delicious and sweet can easily be compatible with a healthy life.
It resulted in Cocohagen, which is what we call our confectionery, which is healthy and tastes delicious, sweet and sinful.
At COCOHAGEN, we always choose quality, sustainability and transparency - both for our customers' sake but also for our planet. Read more about COCOHAGEN, from a start-up company to international export.
Sun above Gudhjem
In 2020, COCOHAGEN Sol Over Gudhjem won the product award for best confectionery. Thus, we got the most skilled in the subject's words that taste and sensory sit right in the closet.
Come by the tank and taste what we think are the world's best plant-based cocoa truffles. Then we bring a cup of coffee along the way.
The plant-based gift
At COCOHAGEN, you will find the perfect gift for the quality-conscious and healthy person with a sweet tooth - see COCOHAGEN's many gift boxes.
Visit COCOHAGEN on the way to Louisiana.
COCOHAGEN is located in Humlebæk, a stone's throw from Humlebæk Station, on the unofficial walking route between the Louisiana Museum of Modern Art and the coastal railway.
Opening hours
Monday to Friday: 08:00 - 16:00