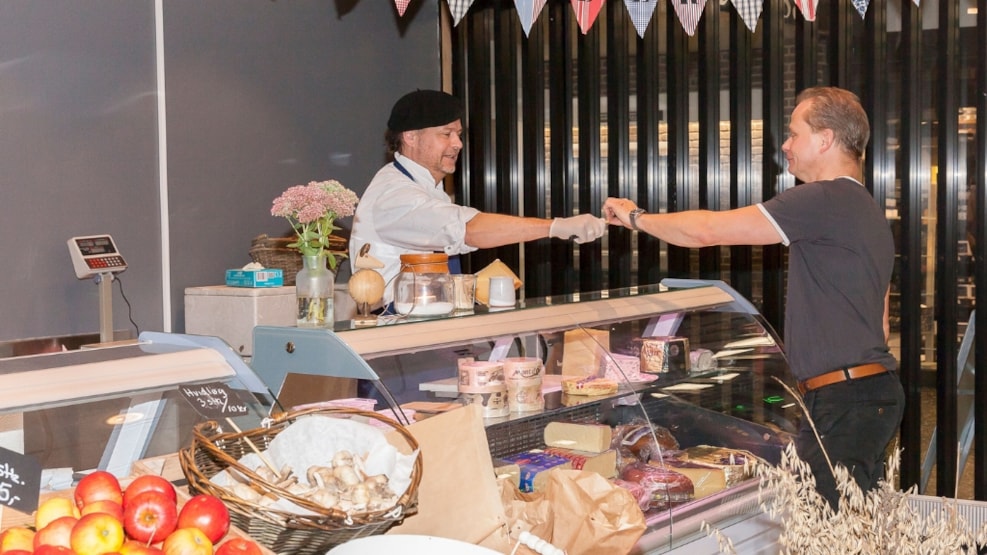 Country Market - room for local culinary pampering and cosiness
In beautiful Fredensborg you will find Country Market. A marketplace that buzzes with cosiness, excellent local food and drinks, and speciality shops.
Quality food and dining experiences
The location is an old bank converted into a marketplace in the autumn of 2019. The owner, Marianne Holst, wants to create a marketplace that focuses on quality food and the dining experience. Country Market provides space for coffee and a light lunch in the café.
But also contains quality goods from the local producers on the shelves in the store, ranging from honey, local pickled products, pasta, local wine and gin, and fresh bread every day. In speciality shops that are only open Friday afternoon and Saturday, stalls offer good butchery, delicacies and cheese.