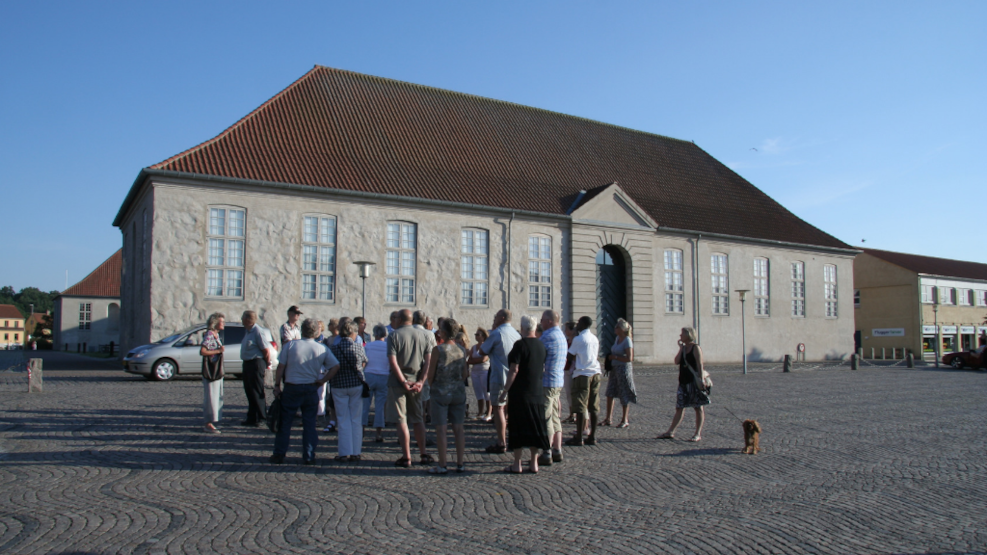 The Cradle of Industry - On a tour of Frederiksværk's History
Frederiksværk is a proud industrial city. Now you can join an exciting tour of the central Frederiksværk, where we talk about the city's development up through the ages, about the people who have impacted the city, and we look at the historic buildings along the way.
The city walks take place in the central part of the unique industrial city Frederiksværk. The cradle of the industry stood here more than 250 years ago when hydropower from the canal began to be used for forging hammers, rolling machines and gunpowder mills.
We will look at buildings and other cultural-historical relics on the walk along the canals and the old streets. Along the way, stories are also told about people who have shaped the city's development.
Take the chance to gain insight into Frederiksværk's exciting history in the company of an employee from Industrimuseet Frederiks Værk. The city walks are organized so permanent residents and tourists can benefit from joining.
Date: 18. July from 19-20.30 | 13. August from 14-15.30 | 27. August from 14-15.30
Meeting place: Palæet, Torvet 1, Frederiksværk
Price per. Participant: DKK 75 ex. fee | Buy tickets
Supervisor: Ib Schaldemose from Industrimuseet Frederiks Værk. The tour is in danish.