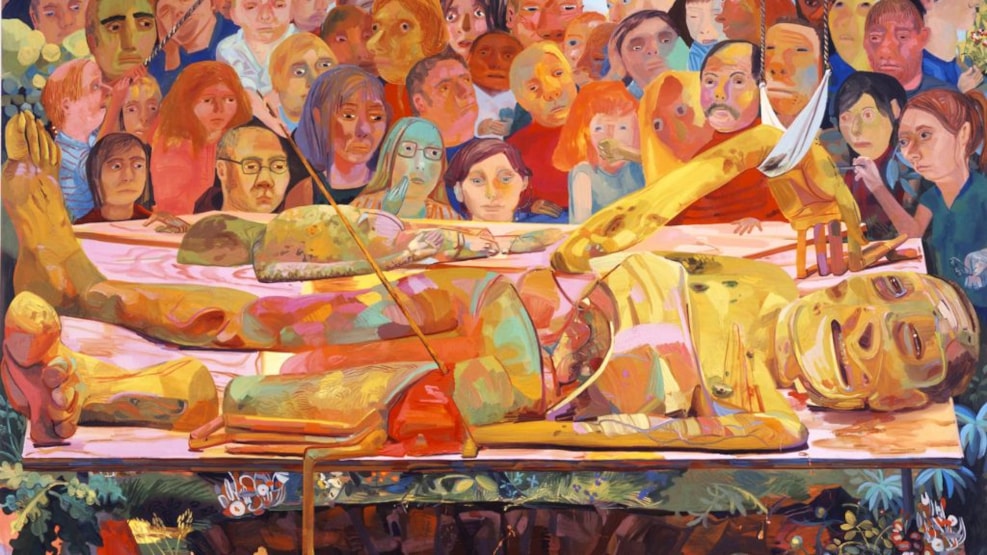 Dana Schutz - Louisiana Museum of Modern Art
Dana Schutz opens her exhibition on the modern human being at the Louisiana Museum of Art.
Experience inspiring modern art at Louisiana Museum of Art.
American Dana Schutz (b. 1976) is one of the great figurative painters of our time: an eminent "storyteller" who depicts a modern man - and our relationships - in complex and often gigantic compositions. Her universe is disturbing and fascinating, and it calls for both the shudder, the cry, and the laugh.
The gruesome, grotesque, absurd, and comical come together in the American artist Dana Schutz, born in 1976 in Michigan and lives and works in Brooklyn. For two decades now, she has distinguished herself with her excellent storytelling power, solid colors, and sense of the dramatic - a story painter for our time.
Several large paintings are shown at the exhibition, where groups of people, e.g., fighting for the top of a mountain, trying to survive on the high seas in a boat, or have gone out in a group with rafts in an attempt to beat the sun.
Practical information:
Louisiana Museum of Modern Art, Gammel Strandvej 13, DK-3050 Humlebæk

Hours of Operation: See Louisiana Hours of Operation
Admission

:

Buy tickets online.

Transport: Train: 6 trains per hour Copenhagen-Helsingør. www.rejseplanen.dk. It's about. 900 meters from Humlebæk St. to Louisiana. Bus: 388 from Lyngby and Helsingør. www.moviatrafik.dk

Parking: There is a car park with disabled parking next to the museum.