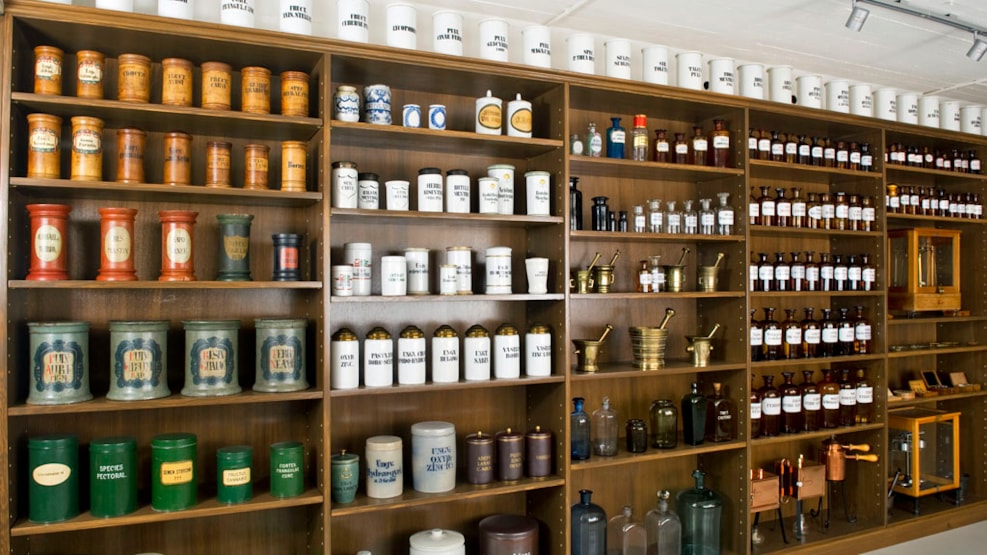 The Danish Pharmaceutical Collection
The Danish Pharmaceutical Collection illustrates the operation of the pharmacies and the pharmaceutical industry, as well as the history of medicines over the past 100 years.
A selection of apparatus and machines is workable, which enables us to demonstrate the manufacture of medicines.
Opening hours
The collection is open Tuesdays 1:00 – 4:00 pm. 
The collection is closed in July and during the Christmas holidays. 
Ticket price
DKK 50 per person (U. 18 years admission free)
Contact the reception at Pharmakon on arrival.
Guided tours
For larger groups, there is the possibility of enjoying a refreshment in the restaurant at Pharmakon.