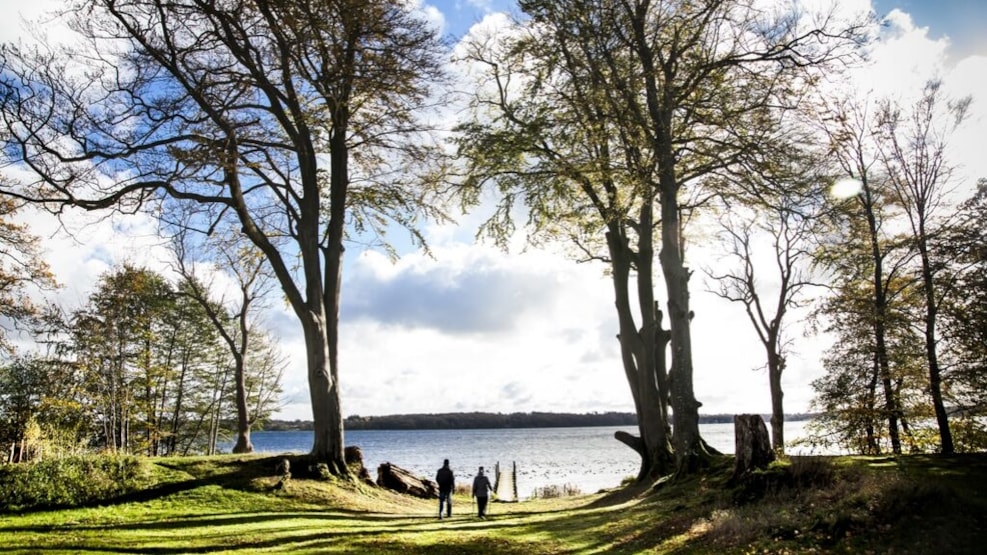 The Danish Pilgrimage Route
Originally, the Pilgrimage Routes were reserved for religious people using the Bible as their guidebook and penance songs as a motive wandering around in their search for at holy place.
Today, it is not only about religious motives when the hikers choose to follow the Pilgrimage Routes. Many people use the routes as a chance to pull the plug from everyday life to have time to reflect on life's big and small issues. 
In North Sealand, the Danish Pilgrimage Route starts by the shell in front of Elsinore Station and is divided into three stages. At the end of each stage there are arranged overnight accommodations.
Along the route, you must follow the signs with the yellow shells. 
The first stage brings you from Elsinore to Esrum. The route is 26 kilometres long and you will for instance pass Sankt Jakobs kapel (Saint Jacob's Chapel), several churches and Gurre sø (Gurre lake) where you can go for a swim. You can also put up your tent in Klosterris Hegn which is an area where you can put up a tent without permission. 
The second stage goes from Esrum Abbey to Hillerød vandrerhjem (Hillerød hostel). This stage is between 16-20km long depending on whether you want to include Frederiksborg Castle in your route. Here, you will walk by the oldest church in North Sealand, Nødebo Kirke (Nødebo Church) and Denmark's second largest lake, Esrum Sø, where you can go for a swim, test your fishing rod and experience a varied animal life. 
The third stage is 38km long and is from Hillerød to Ballerup. Here, you will pass several churches and not least Sankt Josef Karmel Kloster (Saint Josef Karmel Abbey) where you can get a cup of coffee.
Get more information about the routes and the possibilities of finding the GPS guide here In?? the map below, you can see the various routes.