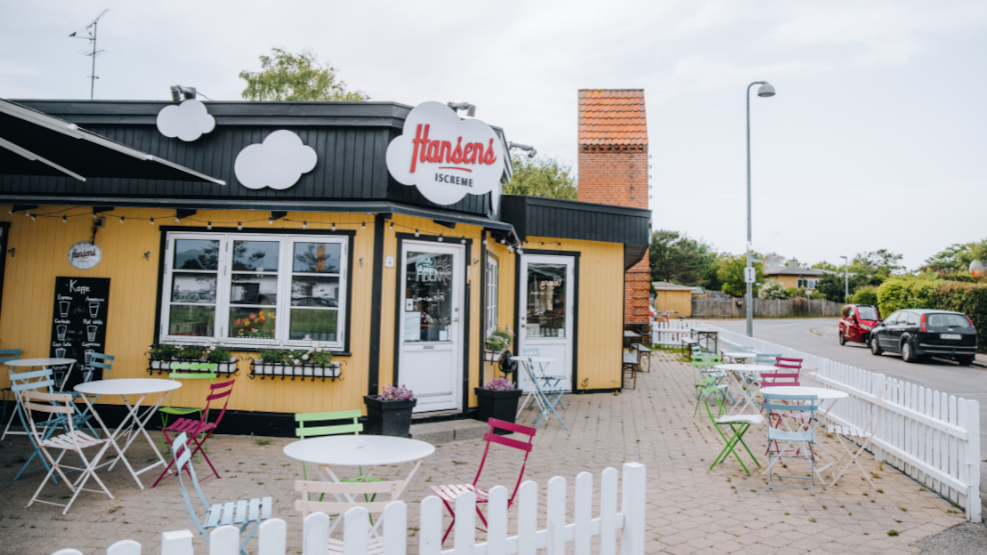 Det Gule Ishus in Liseleje | Hansen Ice Cream, homemade waffles, and delicious milkshakes
On the square in the charming seaside town of Liseleje, you will find Det Gule Ishus (The Yellow Ice Cream House). Here, you can expect a true delight for your taste buds with a selection of delicious Hansen Ice Cream, homemade waffles, soft ice cream, milkshakes, and coffee.
As you approach the Ice Cream House, the delightful aroma of freshly baked waffles will welcome you. Combined with the delicious taste of Hansen Ice Cream, it becomes a pure experience.
Settle down in the cosy courtyard, where you can enjoy your ice cream in the open air or try one of the hammocks under the shade of the trees. It's almost impossible to imagine anything better than this relaxed and delicious moment.
The passion for quality and the authentic ice cream experience shines through in every product served. The ice cream is made with love and care, allowing you to savour the perfect balance of flavours and texture.
In addition to ice cream and waffles, refreshing soft ice cream, milkshakes, and aromatic coffee are also offered, ensuring there's something for every preference.