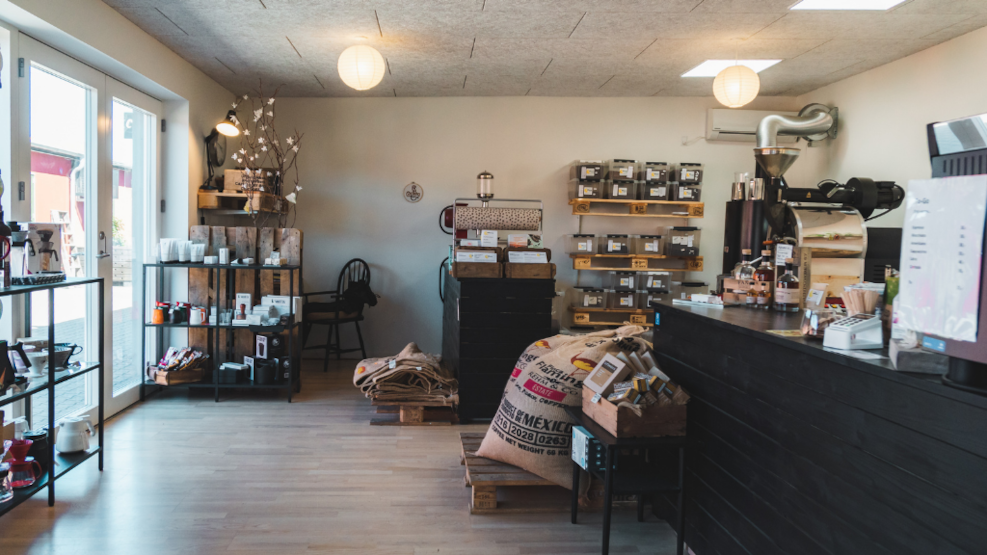 Det Lille Kafferisteri
On Kajgaden, the small shopping street by Hundested Harbour, you find "Det Lille Kafferisteri" (The small coffee roastery). Here are both roastery, coffee shop and shop.
The coffee can be enjoyed freshly brewed or taken home in a bag. The shop also has a quality-conscious selection of brewing equipment and another pampering for coffee.
It is roasted many times a week, both for sale in the shop and delivery to selected local cafes and restaurants. All the coffee is organic, and the quality is high.
Signe and Anders Fruergaard have been roasting coffee for about 20 years. In March 2020, they moved the roastery to Hundested Harbor and expanded in this connection with an associated store.