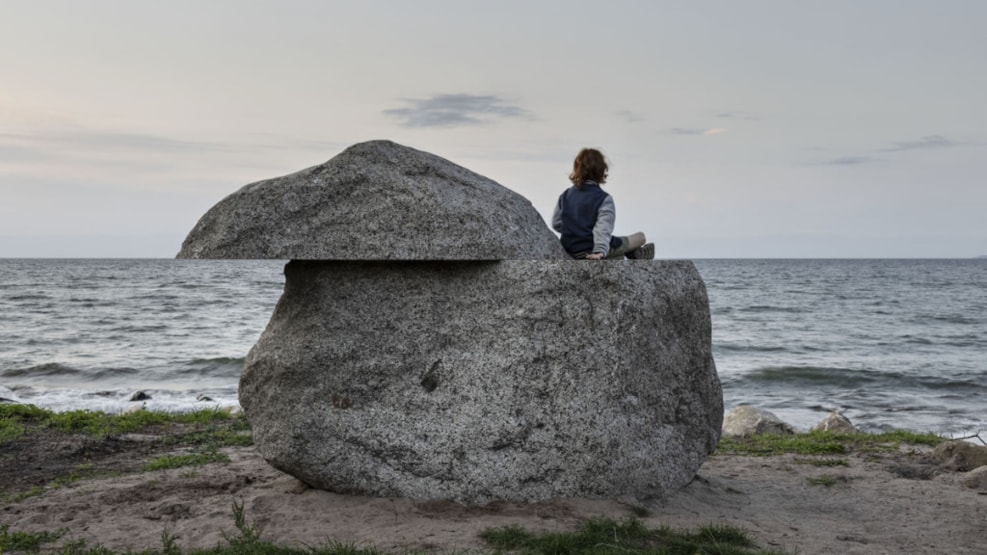 Displaced Horizon: Memorial Stone of October 1943
A Symbolic Memory: The Memorial Stone at Nordre Strandvej in Gilleleje represents the 80th anniversary of the Jews' escape across the Øresund, which began in October 1943.
Forskudt Horisont: A Monument to the Jews' Escape across the Øresund
The memorial stone distinguishes itself from conventional memorials by being cut where the upper part has been shifted to the left. This has resulted in forming a horizontal surface where the text "October 1943" is engraved. The artist behind the sculpture, Karin Lind, has chosen a stone for the sculpture with the intention that the artwork should be preserved for many years.
A bench accompanies the shifted stone, from which the horizontal displacement of the stone captures the horizon line between the sky and the sea. The displacement and the title focus on the horizon and the view towards Sweden, where the fleeing Jews were sailed ashore.
Note: There is no parking option at Mindegrunden, but parking is possible at the turnpike just outside the entrance.
The finesse and location of the memorial stone
The sculpture 'Shifted Horizon,' created by artist Karin Lind, marks the 80th anniversary of the Jews' escape across the Øresund. The memorial stone was financed through an anonymous donation of 1 million Danish kroner. The artwork draws inspiration from the close, sawn-through stone and the distant landscape horizon. The tension between these two scales opens up reflections not limited by a narrow interpretation.