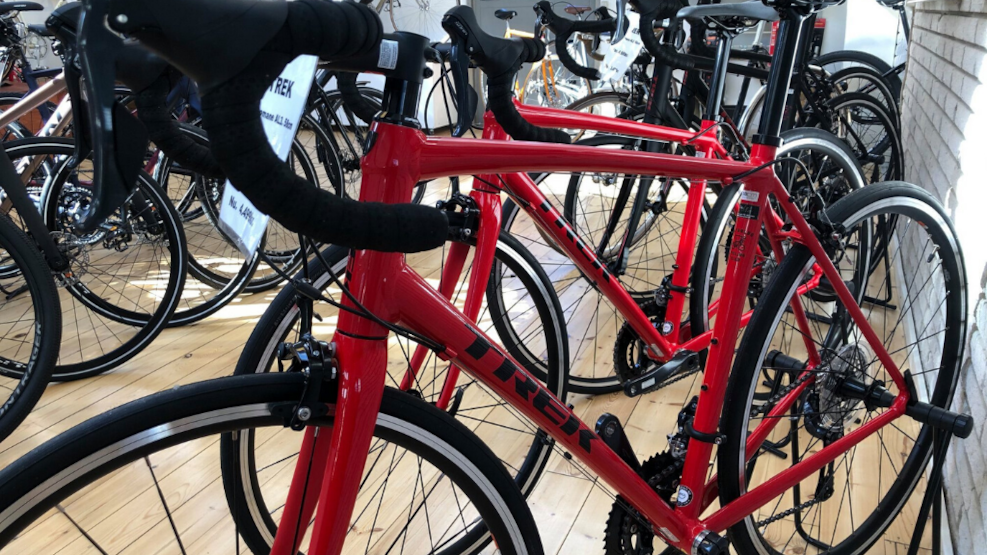 Ditlev Bikes and rental
Mountain bikes, electric bikes, racing bikes or just a regular bike. Let yourself be tempted at Ditlev Bicycles in Frederiksværk, where you can rent your bike for your summer vacation in North Sealand.
At Ditlev Bicycles you can buy a bicycle, or rent it, or just buy spare parts as well as equipment. Professional workshop and rental of regular bicycles, electric bicycles and mountain bikes.
Bike rent:
The rental bikes are of the Raleigh Classic brand. They have three internal gears, heavy-duty wheels and a luggage carrier - a sturdy and lightweight bike. The bikes are checked at the workshop after each trip. At the workshop, all kinds of repairs are made and all bike labels can be fixed. We strive to manage any repairs from day to the next day. 
PRICES bike rental:
Normal tourist bike (3 gears): DKK 100.- / day and DKK 550.-/ week
Mountain bike and electric bicycle: Dkk 250.-/ day and DKK 1500.- / week
Bicycle basket: DKK 10 .- / day and DKK 50.-/ week
Child chair: DKK 40-/ day and DKK 250.-/ week
Deposit: DKK 250.- /person. per. bike.