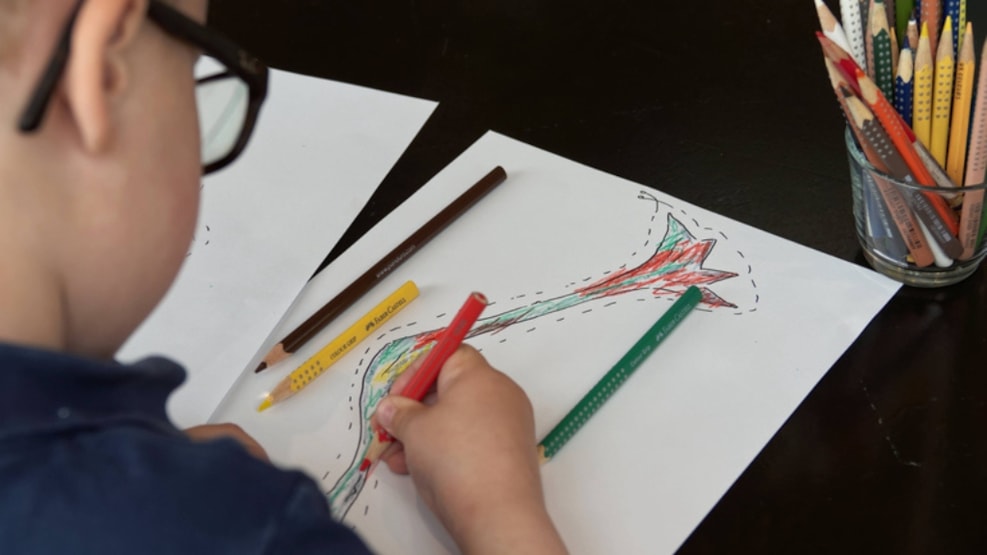 Draw a house - In the Children's Wing at the Louisiana Museum of Modern Art
Do not all creative souls dream of having their work exhibited? Now, all children have the chance to become artists and perhaps have their drawing displayed.
An event that provides shelter and security for millions of children
Dansk Flygtningehjælp continues this year to support children and their families on the run in their search for a home. From Tuesday, September 26th, to Monday, December 4th, children can draw their dream house in the Children's Wing at Louisiana and participate in the competition to exhibit their drawing in Louisiana Children's Wing.
Every year, millions of children and their families are forced to flee due to conflicts and wars worldwide. Your children or grandchildren can creatively support these crisis-affected children and families. Drawing a picture for "Draw a Home," children contribute to Dansk Flytningehjælp's collection for shelter for crisis-affected children and families.
Once the drawing is finished, it can be uploaded to the website tegnethjem.dk, where family and friends can support it with donations. The funds collected go towards building materials, so crisis-affected families can have a roof over their heads.
Selection and exhibition of the winners
As in any competition, there are judges, of course. The winners will be selected by a panel of judges, including influencer and journalist Julie-Elsebeth Johannesen Krog, TV host Katrine Bille Hal, illustrator Simone Thorup, YouTubers Mikkel and Emil Trier from TrierGaming, and the director of Louisiana Children's House, Luise Holm-Rathje. Each judge will select their favourite drawings.
Vernissage
On Thursday, December 7th, there will be an opening event at Louisiana Children's Wing, where the winners will also have their drawings exhibited until February 2024."