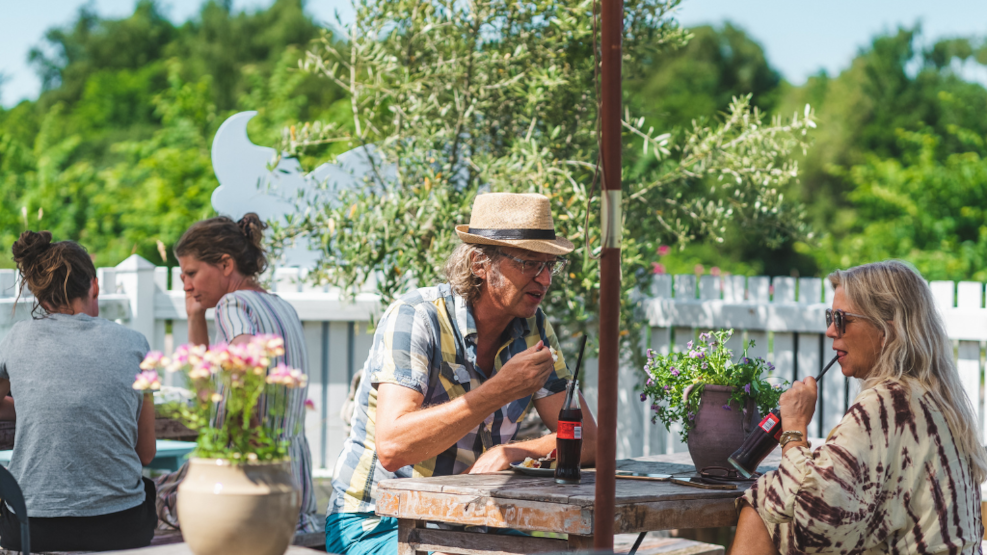 Drømmecaféen & Drømmehuset
The nicest café and shop on the North Coast of Sealand. Here you can both enjoy Hansen ice cream, delicious coffee and sandwiches and buy some vintage to take home to the cottage.
The dream cafe is located in the middle of Dronningmølle and is the perfect stop on your beach road trip, whether you are by bike or by car.
In Drømmecaféen, you can stop on your way and enjoy a cup of excellent coffee, tea, hot cocoa or a nice cold draft beer, water with accompanying buns or Hansen´s ice cream. Most of the sleek vintage-style interiors are for sale. Then the candlestick on the table and the pillow you are sitting on, just the right ones, can both probably be bought to take home to the cottage or the private home.
Also, make your way past Drømmehuset right next to the café. In addition to a well-stocked bookstore with the latest crime story for the beach bag, you will find several must-haves for the cottage.
In Drømmehuset, you will find pots and lanterns for the garden, plaids for a relaxed evening, games for a rainy day and everything else that belongs to a cosy holiday on the North Coast.