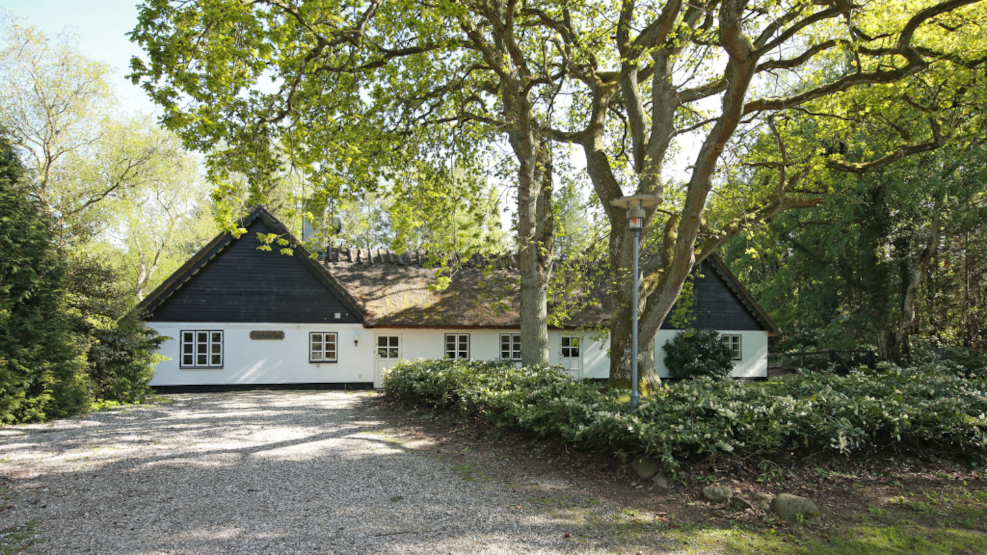 Dyrehavehus Parforce Bed & Breakfast
Bring your bike or hiking boots for an overnight stay at Dyrehavehus in Hillerød and enjoy the fantastic hiking opportunities in the Parforce forests at Store Dyrehave and Gribskov.
Dyrehavehus Parforce B&B offers accommodation to hikers and cyclists who wish to explore North Sealand.
Dyrehavehus is located on Kulsviervej in Hillerød, on the shortest route between Store Dyrehave and Gribskov. Stop by on your way or use the beautiful farmhouse as a starting point for exciting trips in the area.
There are many marked cycling routes in North Sealand, several of them starting in Hillerød: Parforce Cycling Route 105 and 110, Hillerød to Tisvildeleje (Cycling Route 32), Hillerød to Gilleleje (Cycling Route 33), the Castle Route (Cycling Route 48), the Queen's Route in Fredensborg, which passes close by; the possibilities are endless.
The Danish Pilgrimage Route passes by the end of the road - the route is marked from north to south and Santiago de Compostela with seashells and yellow arrows.
Dyrehavehus offers lovely bright rooms with a private bathroom. Up to three people can stay in each room. The option is also to pitch your tent or use the luxurious glamping tent.
Price for accommodation: By agreement, from 150 DKK per person outdoors and 300 DKK per person indoors.
Facilities: Access to a shower and toilet, free Wi-Fi, large outdoor areas with a barbecue area, a large breakfast table, the option for dinner, laundry facilities, and more.