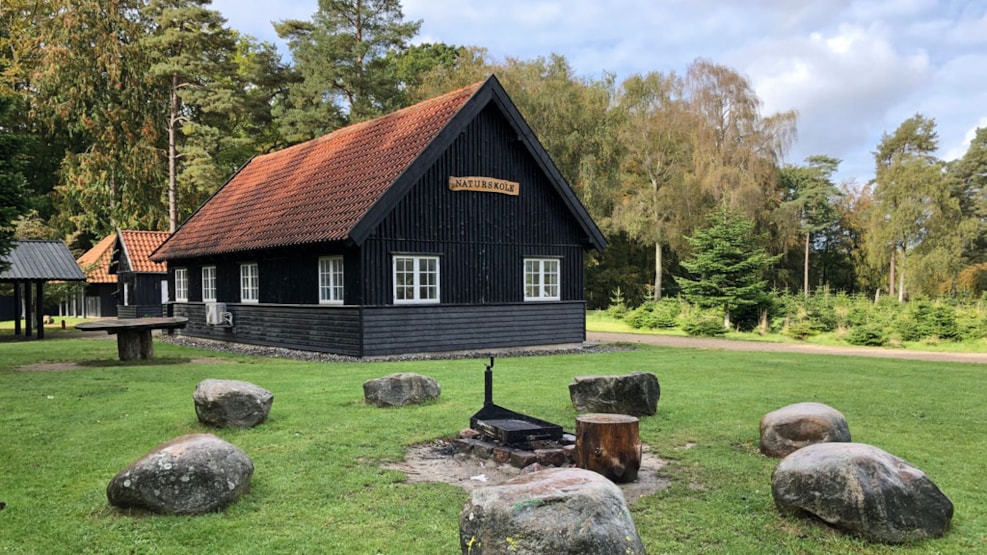 Eghjorten Playground
Eghjorten Playground is one of the Danish Nature Agency's North Sealand bases for nature communication, play and games. On the large nature playground, which is open to everyone, you will find plenty of play equipment in nature's own materials, a campfire site with access to firewood, tables and benches, access to drinking water and a toilet. Try the 18-basket disc golf forest course, the mobile game Oppermann Mysteries, or the orienteering race "Find your way in Eghjorten".
A wonderful forest playground
The forest playground Eghjorten by Hillerød is open all year round and is frequently used by kindergartens, school classes and families with children. The playground is available to everyone and can not be booked in advance. It is made up of natural materials, primarily soil and wood. Here, children can unfold and use their bodies by rocking, tilting, climbing in challenging climbing frames, practising balance on balance barriers, and more.
Firepit with firewood
You can bring food and grill on the campfire sites, where there is access to firewood. The forest helpers, who service Eghjorten, keep the place in good condition and regularly fill up with fresh firewood supplies. There are tables and benches at the campfire sites where you can sit and have fun, with a barbecue or packed lunch. There is also access to drinking water and a toilet.