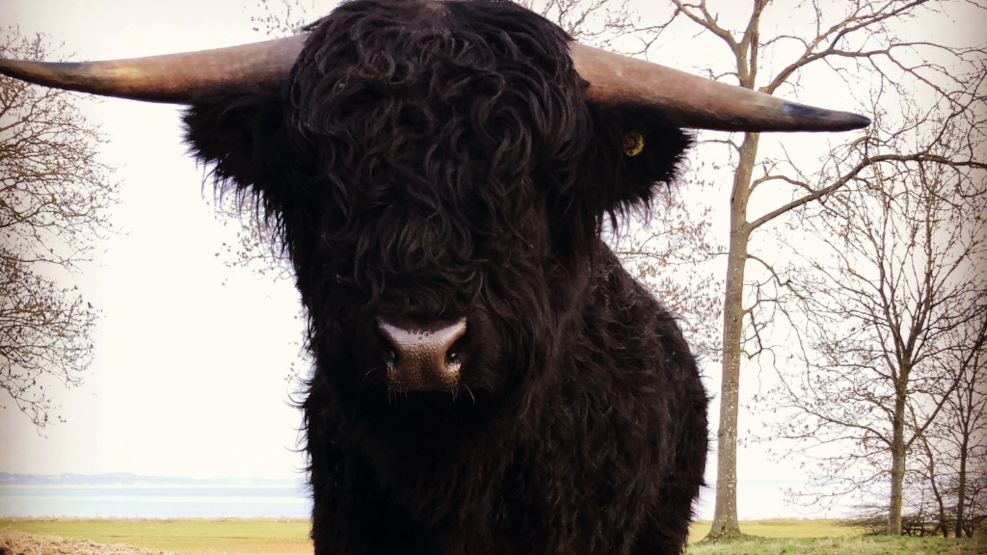 Ellingegaard Highland Cattle
Unique beef, that tastes fantastic. In our farm shop, we sell quality beef from Scottish Highland cattle. When you visit us, you are also very welcome to see the beautiful animals.
The animals are outdoors all year round and with the most beautiful scenery by Roskilde Fjord. They have access to food, water and shelter and are beautiful to look at.
All of our animals are "hired" to care for nature and graze the land areas to promote biodiversity and avoid the use of machinery.
There is a large selection of tender steaks in the farm shop, among other things, ribeye, entrecote, t-bone steaks, and beef steaks. Ground beef, various cuts, roast beef, culottes and cuvettes, grilled sausages in several flavours, sausages and salami. 
Opening hours: Friday at 3.30pm-5pm and Saturday at 10am-12pm