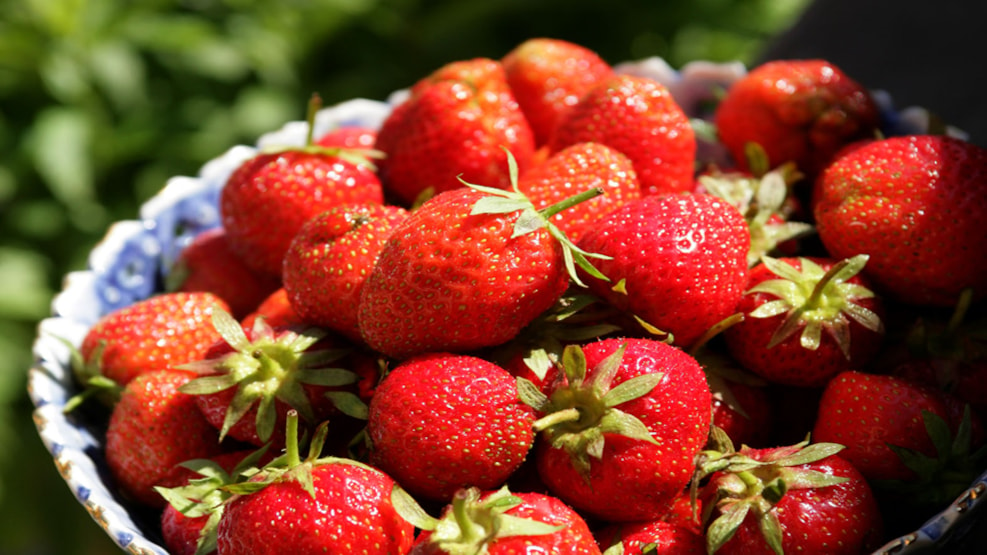 Esromgaard
Esromgaard is located in Esrum, close to Esrum Monastery. Here you will find fresh strawberries in the strawberry season as well as a lot of other fresh vegetables and from the fields as well as jams and honey.
Today, arable, fruit and vegetables are grown. Every summer morning, the sweet, juicy ripe berries are picked in from the field for farm sales in the Great Red Barn, along with fresh peas and new potatoes.

Completely fresh off the ground
When you shop in the farm shop in the big red barn at Esromgaard, we can guarantee that it is completely fresh produce. We take pride in that. All the fruit and vegetables you buy, either here on the farm or in our roadside stalls around North Sealand, come directly from the field and are picked the same morning. It is fresh and full of flavour.
History
Esromgaard dates back to the 1100s. Then under Esrum Monastery, later stud under the Crown and after 1850 in private ownership. Esromgaard is one of Denmark's second oldest farms of this magnitude and dates back to 1151.