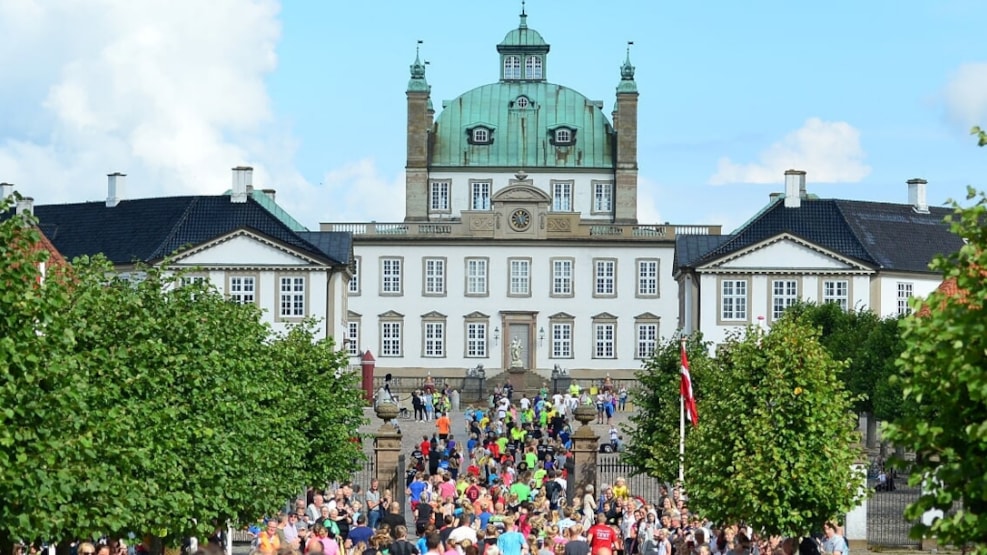 Exercise race Esrum Sø Rundt - Large traditional exercise race
Welcome to the 50th anniversary of Esrum Sø Rundt on Sunday, 28 August 2022. You choose how far you want to run.
Esrum Sø Rundt is the classic challenge for all exercisers who want to try their hand at running in hilly terrain and beautiful, open landscapes. In 2022, the race Esrum Sø Rundt can celebrate its 50th anniversary.
Whether you are fresh from the couch, exercising several times a week or staying in shape with races to work, Esrum Sø Rundt has a route for you.
Esrum Sø Rundt, Sunday 28 August 2022, offers the following challenges:
King stage 27 km
Castle stage 10 km
Princess Isabella route 5 km (separate start for children and adults)
Fredensborg Children's race 1.5 km
Esrum Sø Rundt has a start / finish area and meeting place at Fredensborg Castle, Slotsgade in Fredensborg. Bring the family and experience the beautiful surroundings around Fredensborg Castle. There is the opportunity for shopping in the pedestrian zone, where the shops are extraordinarily open.
Esrum Sø Rundt has been held every year since 1972 and is one of Denmark's most beautiful and challenging exercise races. Fredensborg Castle is the regent couple's residence in the spring and autumn months, and the widely branched castle complex forms a unique setting for Esrum Sø Rundt.
If you participate in the 27 km King stage, you get a diploma and a big, nice medal - if you participate in other routes, you get a nice race medal. Esrum Sø Rundt is about exercise, well-being and togetherness, and there is room for beginners and experienced runners. The entry fee includes a diploma and medal and cash prizes, and gift cards for all podium placements. The shops in Fredensborg are open during the race.
For more info and registration: www.esrumsørundt.dk