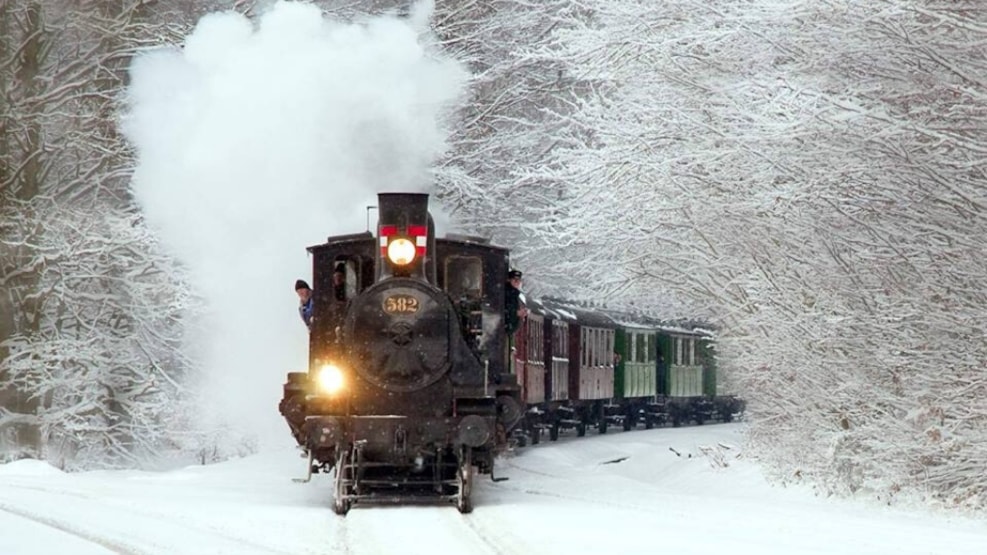 Experience the Christmas train along the North Coast with Nordsjællands Vintagetrain
Nordsjællands Veterantog sets off the Christmas train and runs from Græsted along the North Coast during the second Advent weekend. Take the beautiful journey along the North Coast with the whole family and arrive in smoke and steam at the beautifully decorated towns of North Zealand.
Transportation can be an experience.
Riding on a vintage train is a delightful experience that multiple generations can enjoy together. You can talk about the old days, technology, and transportation then and now - or enjoy the sensory experience of heading north in smoke and steam and listening to all the fun sounds of the vintage train. And who knows - maybe Santa Claus will also take the train?
Cosy Christmas shopping without stress
When you step into the Christmas-decorated motor train, you can look forward to a fantastic Christmas experience. Find that special Christmas gift to place under the tree or goodies for the Christmas table and turn Christmas shopping into a cosy and relaxed experience.
How to ride the Christmas Vintage Train
When: The Christmas train runs from Græsted Station to Hellebæk during the second Advent weekend on December 10th, 2023. There are stops in Gilleleje, Dronningmølle, and Hornbæk.
Ticket purchase and seat reservation
Purchasing a ticket and reserving a seat to board the train is necessary.
See the schedule. Choose a date and buy a ticket.
NB! Always check the schedule on the chosen day, as changes can occur right up to the day of travel.