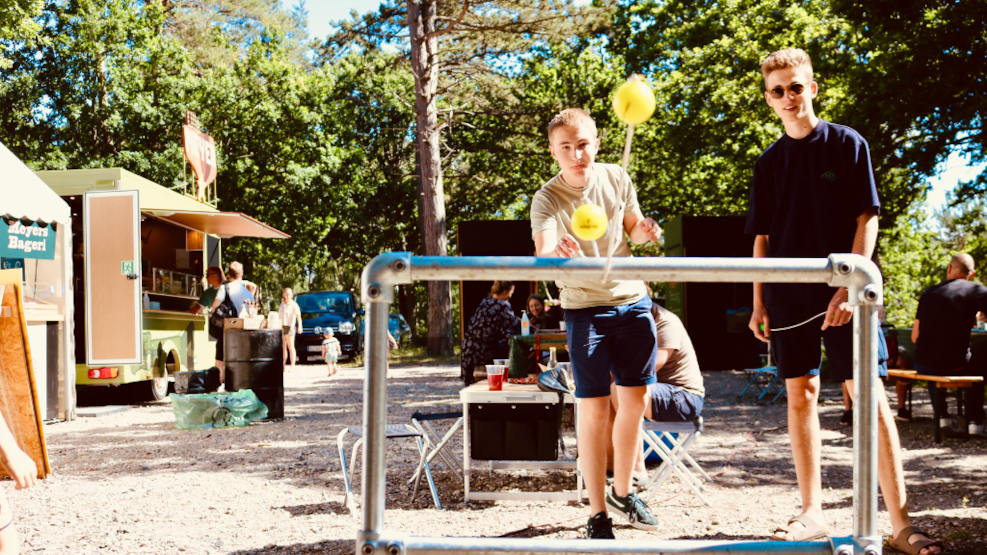 Experience a unique summer adventure: World's Best Picnic in North Sealand | Meyers Pop-Up
Verdens Bedste Skovtur (The World's Best Picnic) is a three-week open-air dining and unique experience event at Udsholt Beach in North Sealand. It can be experienced from July 8-23, 2023.
Three weeks of food cooked on a wood-fired oven in nature, culture in collaboration with local forces, and local radio.
Nature, culture, and food are the focus of this summer's outdoor picnic. 'The World's Best Picnic'. The A.P. Moller ground at Udsholt Beach in North Sealand will be transformed into a summer retreat where everyone is invited to form new communities on their picnic blankets.
Picnic between forest and beach
Not far from the water's edge at Udsholt Beach, you can experience The World's Best Picnic as a temporary outdoor dining venue with freshly baked pastries, juice, and coffee for the early risers, sandwiches for those who are hungry for lunch, and crispy pizzas, green summer salads, antipasti, crab bisque, summer desserts, warm lentils, and cold drinks on the evening menu.
The forest bar offers a sparkling and versatile selection of cold drinks - with or without alcohol - that can be enjoyed with food under the canopy of trees.
Program from July 8-23, 2023 (In Danish)
The program is updated continuously. Read the latest news on www.meyers.dk and Facebook.
All practical information
The World's Best Picnic is open from July 8-23, 2023.
Daily opening hours: 8:00 AM - 9:00 PM.
Address: A.P. Moller grounds (parking lot), Fyrrestien 1A, 3230 Graested.
The now-protected site was formerly the summer residence of the A.P. Moller family - hence the name.
Food and drinks are purchased on-site.
Bring your blankets and cutlery.
The menu will include daily-changing antipasti, wood-fired pizzas, and fresh summer desserts.
Bring your swimwear; the beach is just around the corner.
Meyers realizes the World's Best Picnic in collaboration with the Apple Flower Festival Association and with support from
VisitNorthsealand.