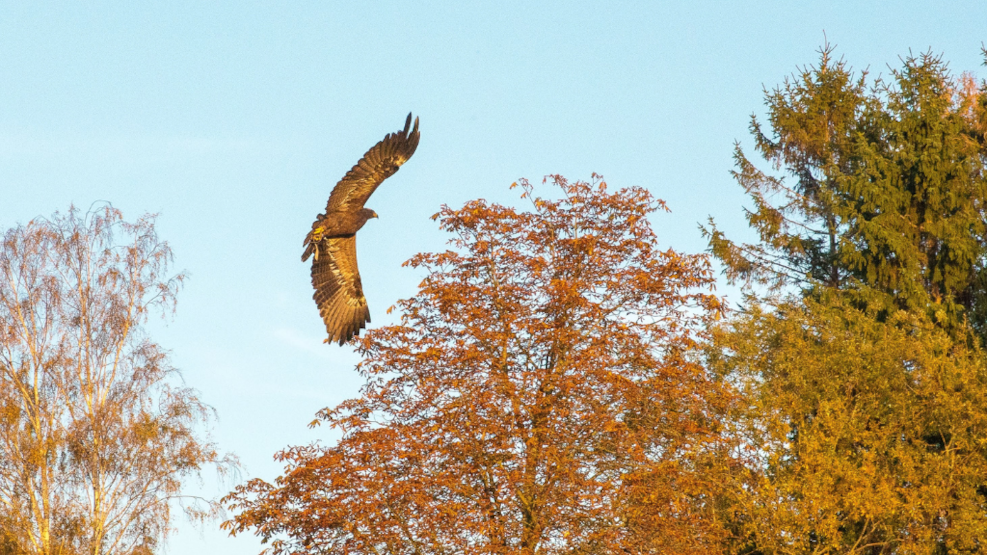 Falkonergården in the autumn holiday
Experience a breathtaking and impressive show when the beautiful falcons take off to dive towards the bait at Falkonergaarden in Fredensborg.
There will be falconry demonstrations at the Falkonergården in Fredensborg, especially for children and their parents and grandparents.
Experience when the fantastic birds fly over the heads of you and the rest of the audience. Every day during the autumn holidays 15, from Saturday 15 October to Sunday 23 October, you can experience the impressive birds. Sit down in the beautiful surroundings at Falkonergården and enjoy the show. You get up close and get the fascinating stories about the different birds of prey.
Book your ticket for a show in the autumn holidays of 2022
Practical information
Date: 15 - 23 October.
Time: At 3 pm
Prices: Adults DKK 130 Children (4-12 years) DKK 100 Children under four free according to family.
Address: Davidsvænge 11, 3480 Fredensborg
Contact: +4521268863 or +4525139470
A little about the birds of prey
See the falconer's many birds of prey – small and large falcon species, American buzzards and steppe eagles a few meters from the visitors. There is plenty of opportunities to take close-up photos and see details of the birds of prey. See all of Falkonergården's birds of prey before the visit.
Outdoors, millennia-old hunting traditions with birds of prey will be revived, and the training of falcons, hawks and eagles will take place in a scenic area.