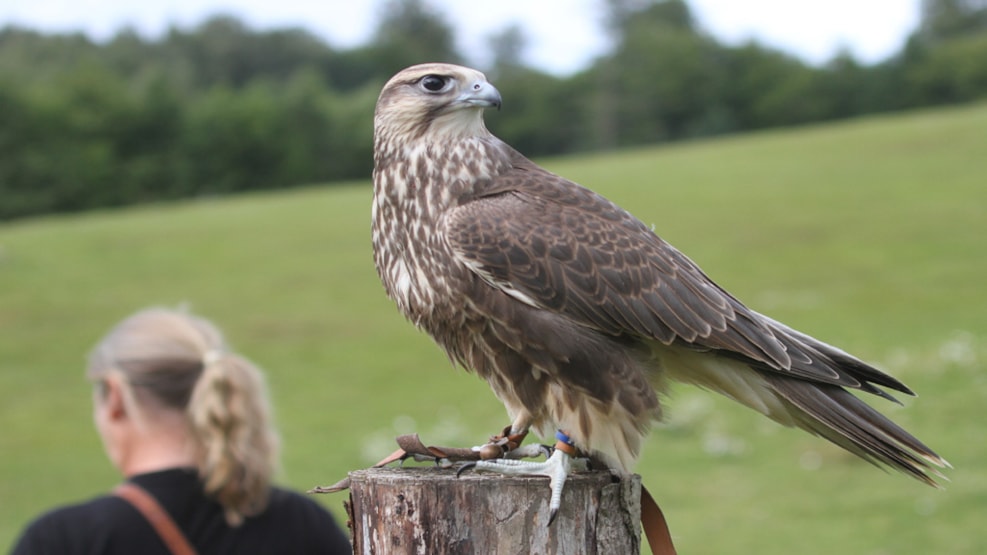 Falkonergården in Fredensborg
Right outside Fredensborg visitors can experience history's whirr of wings when the eagles, hawks and falcons of the falconer demonstrate their hunting and flying techniques at short range.
The whirr of wings at Falkonergården 
During the 1 hours performance, the birds of prey are trained and thousands of years of hunting traditions are revived with the narratives of the falconer birds. Training of falcons, hawks and eagles is going on in an area which for almost 1000 years has been the hunting ground of Danish kings and queens.
As a special feature the falconer will train a falcon from horseback. Not every type of a horse - or for that matter every type of falcon - can collaborate in this way. The Icelandic pony has formerly been used for this kind of hunting as it is very steady and easy to mount.