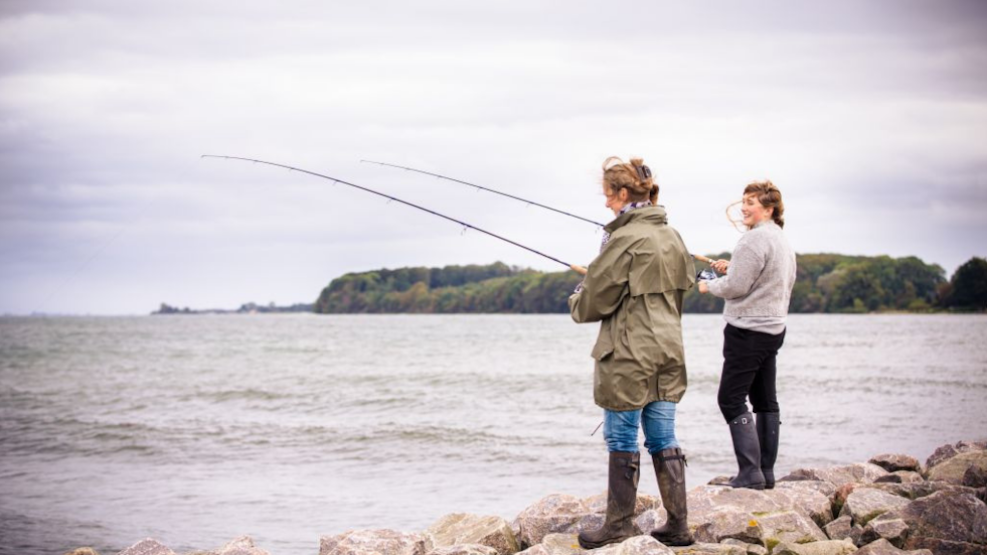 Fishing at Munkerup Beach
Munkerup Beach offers good fishing opportunities that start from the car park in the forest at Munkeruphus.
From here it is less than 200 metres from the water – and to a stretch which can be fished in if the more direct north-facing coastline's west is murky and unfishable. 
The stretch, which runs southeast – down to a protected area around Gurre Lake - is characterised by breakwaters, sand bars and dark areas with seaweed, rocks and eelgrass. Remember to fish in very shallow water, and otherwise remember to fish at high speed as the fish can be anywhere on this stretch.