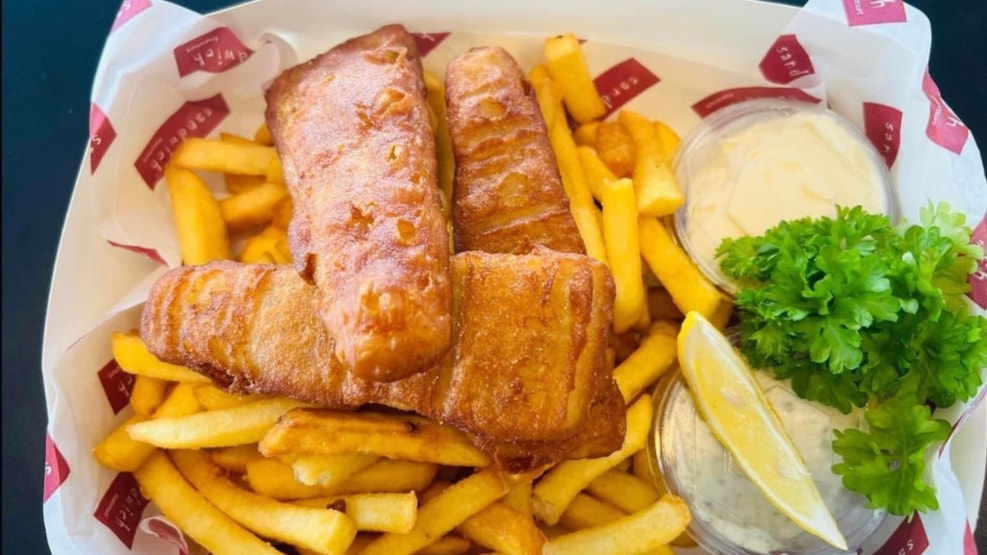 Fjordens café og Ishus
"Fjordens Cafe & Ishus" created with the desire to be a place where people can gather and enjoy many delightful moments. Here, an ice cream cone by the water, a serving of fish & chips, or a cold beer with friends can complete your day.
Enjoy an ice cream by the water
Come down to the pier and treat yourself to an ice cream! The ice cream parlor offers a selection of delights, including soft serve with crispy toppings, traditional waffle cones, and authentic Belgian waffles.
Indulge in delicious food
At "Fjordens - Cafe and Ice Cream Parlor," you can delight your palate with their pork roast sandwich or the crispy and crunchy fries, among other items. If you're in a hurry or want to enjoy the cafe's food at home, take-out is also available. Ordering is simple; just call the phone number: 31 19 31 32.
Breakfast, easy and convenient
At Fjordens Café, start your morning with freshly baked breakfast pastries, which are packaged and ready for you. If you order and pay for breakfast pastries the day before by 10:00 PM, you can pick them up the next morning between 8:00 AM - 10:00 AM.