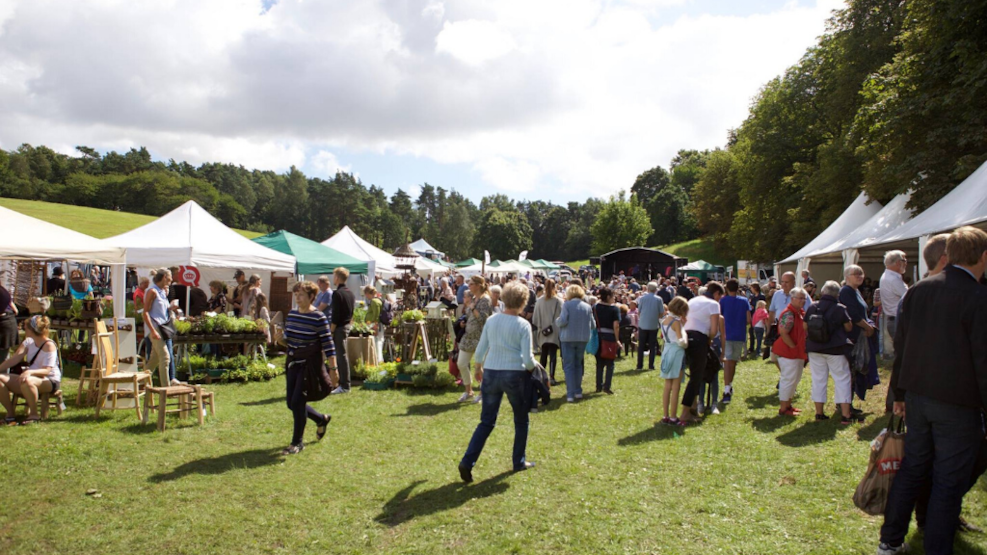 Fleamarket "Kildemarked" in Tisvildeleje
The large traditional arts and crafts market in Tisvilde. Saturday. August 6 at 12-18.00 and Sunday 7 August at 10-16.00.
There is again a Kildemarked in Tisvilde the first weekend in August.
Close to the coast in Tisvilde springs a sacred spring - Helene spring. Hundreds of years ago, high and low made a pilgrimage to Tisvilde to drink from the healing water in the spring. Close by emerged the Source Market. in the 1920s, they ceased but were resumed in the early 1990s.

Experience arts and crafts
At the first weekend in August, you can look at arts and crafts in over 80 stalls with exciting, beautiful and tempting things. There are working workshops and children's stalls with fun challenges—music of all kinds and entertainment for young and old, stalls with delicious food and drink. Come and experience two lovely afternoons with many visitors and a good atmosphere.
Date:
Saturday, August 6 at 12-18: 00 and Sunday 7 August at 10-16.00. At Sandflugts monument, Alleen, 3220 Tisvildeleje. Free access. See much more at www.kildemarkedet.dk