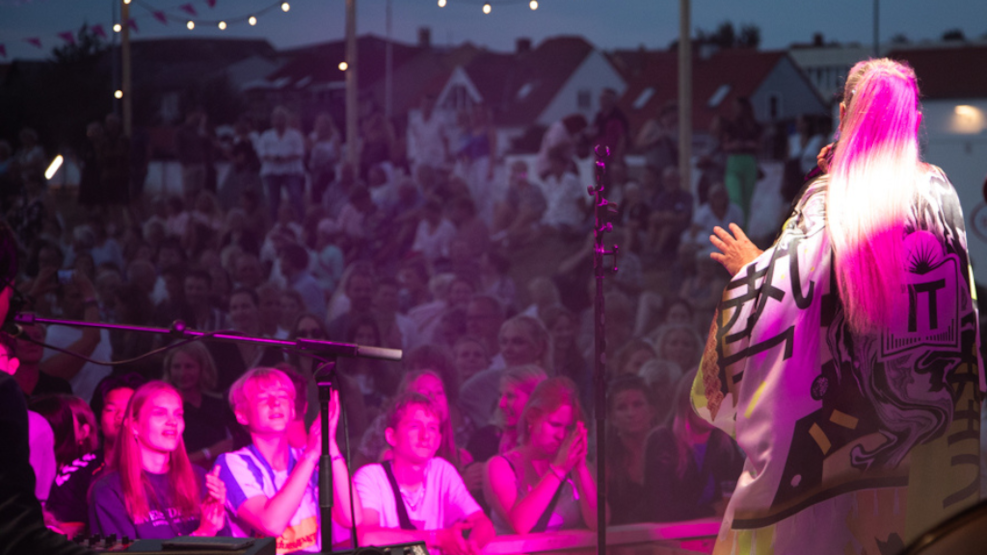 Folkely Festival | Hundested 22-24. august 2024
Music, talks, and art go hand in hand at the new Folkely Festival in Hundested on 24-26. August 2023.
Experience the late summer festival in the authentic harbour city. Three days of music, art and talks.
The music
The green area "Mellemrummet" will be the setting for all the musical elements of the festival. Who the players are will be revealed little by little, so stay tuned here on the site.
The art
Also, visit Hundested Harbour, which will form the framework for "The Art Market". An art market with more than 40 exhibitors, with a good mix of ceramics, textile art, paintings and sculptures. | The art is open Friday from 12.00-18.00, Saturday and Sunday from 10.00-17.00. There is free admission to the art market at the harbour.
Talk-Town
In the town itself at Gubben Torvet, you find Talk Town. There will be talks, debates, answers to dilemmas, pep talks etc.
Practical information
Date: 22-24. August 2024
Place: Hundested: At the harbour, in the city and the area between the harbour and the city.
Admission: Some of the events are free, and others require an entrance ticket | Buy tickets for 2024