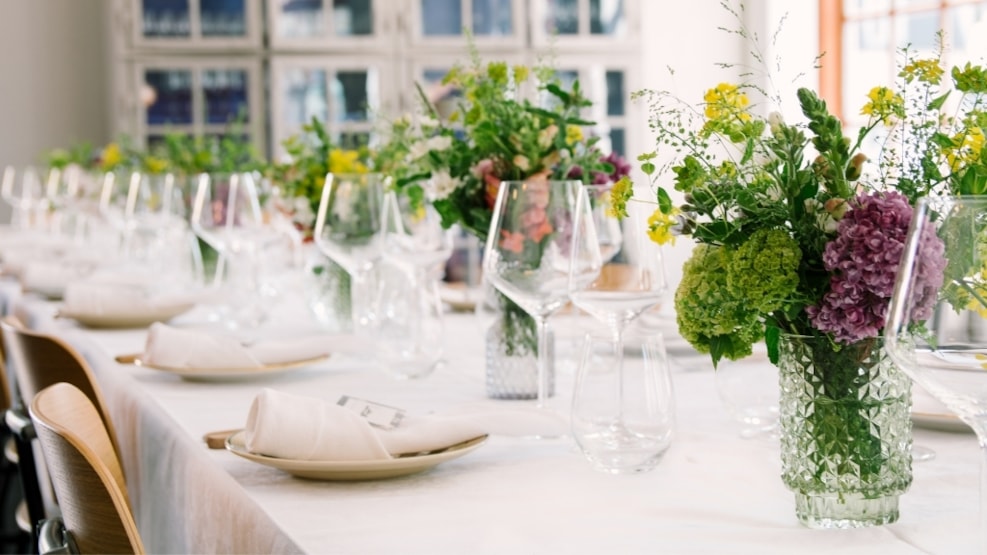 The food collective Neighborhoods
Next to Fredensborg Castle is an alternative eatery that borrows the best from a folk kitchen, a restaurant and a modern town hall. Here you can eat with the locals and others who are visiting the city at long tables and get to know each other.
The atmosphere is informal and the food is prepared with great professionalism and love for the best organic ingredients when Madkollektivet opens its doors for their communal dining and long table bistros.
Whether you are for champagne dinner, jazz evenings or Christmas baking days, Madkollektivet always has some fun event on the agenda - and there is something for all ages. 6 times a year you can experience family concerts under the name 'Børnejazz', where professional musicians come and liven up the dancing feet of children and adults. 
If you can´t get enough of the informal atmosphere and the beautiful premises, you can book Madkollektivet for a private event, such as weddings, birthdays or confirmations. Here there is plenty of opportunity for delicious food, dancing, open bar and reception in their sunny courtyard. Read more and see the possibilities for your next party.