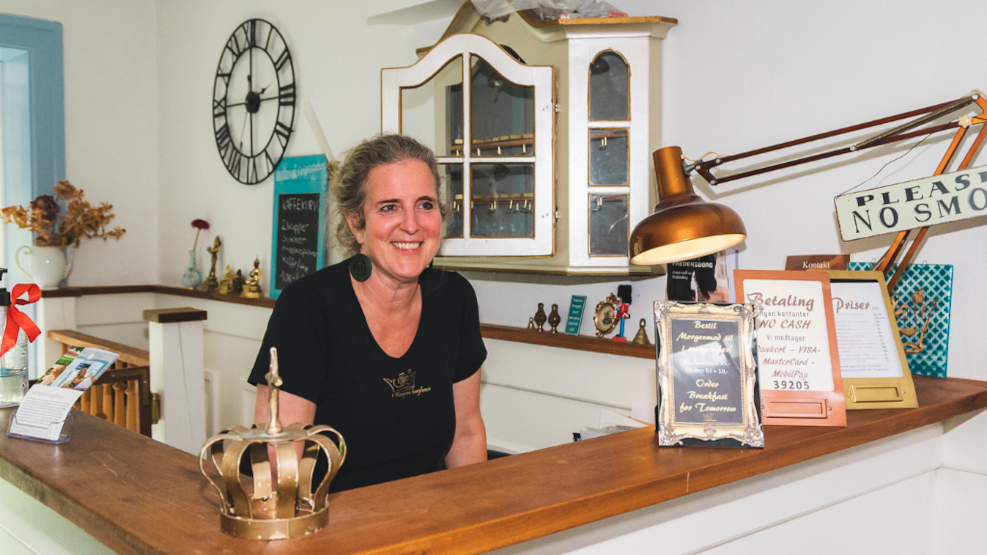 Fredensborg Hostel - In royal surroundings
A cosy hostel in historic Fredensborg, surrounded by stunning nature and located right next to the royal Fredensborg Palace.
In the most regal surroundings, you will find a cosy, old-fashioned family-run hostel with outdoor areas, a guest kitchen, a sun terrace, and a barbecue area.
Here at the hostel, you can stay overnight starting from just 395 DKK in your room, and you will be warmly welcomed by the hosts, Charlotte & Anders Fosvald, their watchdog Akio, and the cat Xavi.
Whether you are a tradesperson looking for affordable accommodation, searching for a cosy venue to host a wedding, conference, or birthday, or in need of a great and central place for a family vacation - including your dog - check in at Kongens Baghave, Fredensborg Hostel. It is conveniently located near the train station and Esrum Lake and offers free Wi-Fi and parking.
If you're looking for a truly unique venue for your next event, with a great atmosphere, homely cosiness, and food made with passion and variety, or if you want a different kind of accommodation.
Facilities
• Party facilities for up to 60 people
• Conference facilities for up to 35 people
• Accommodation for up to 99 people
Nearby attractions
Within walking distance, you will find the beautiful Fredensborg Palace. Visit the palace during the summer period, when guided tours are offered. Throughout the year, you can visit the palace gardens. The private part of the garden can only be visited during the summer period as part of the guided tours.
During the summer, you can go kayaking on Esrum Lake. The Esrum Lake Canoe and Kayak Center offers kayaking lessons. It's guaranteed to be fun. Alternatively, visit the Falconry Center to witness falcon and eagle shows.