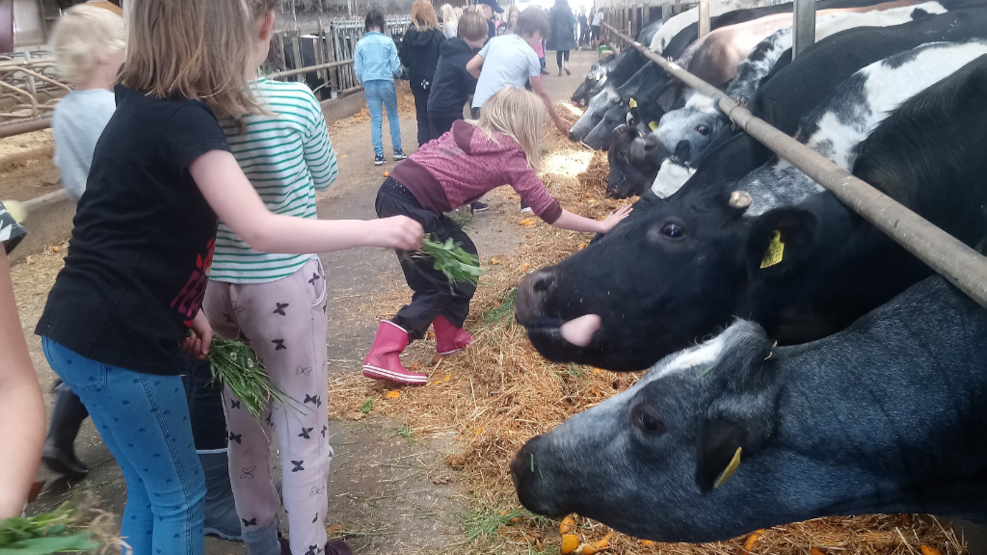 Freerslev Kotel visiting farm
Freerslev Kotel is a visitor farm for Agriculture and Food, and both schools, companies, associations and private individuals have the opportunity to visit by prior arrangement.
Freerslev Kotel is both a visitor farm and a farm shop. The farm shop sells high-quality meat from free-range animals, where animal welfare and sustainability are the most important parameters. The meat and butcher sausages are packed in easy-to-handle smaller portions. The farm shop also sells eggs and homemade jams.
Visits for individuals, companies or associations
We receive orders for visits from companies, associations, other interest groups and private individuals who want to get a tour of a Danish milk production company. A visit can be the goal of your next company outing, part of a team-building event, a stop for foreign guests or a family trip.
We can also offer an English language tour.
A tour lasts 1-2 hours. The price is DKK 1,500 (excl. VAT) for up to 30 people. In addition, the price is DKK +50 per. Person. Coffee/tea and homemade cake - or other catering - are included in the price.
Send an inquiry or a booking to us at inge@freerslevkotel.dk - or call Inge on 23 37 19 28
Visits for schools
It is accessible for pupils in primary and lower secondary school and students in upper secondary education to visit us to get a tour of the farm. You will hear about the farm's operation, and you get ample opportunity to experience the animals in the different stables.